Just this past month, two American companies made history by sending their CEO's into suborbital space using their very own commercial spacecrafts. Virgin Galactic, owned by Richard Branson, uses a stylish, futuristic looking plane that is dropped in high altitude by another aircraft and then piloted further up in the sky by two expert pilots before being taken back down to earth. Blue Origin, owned by Jeff Bezos, used a hydrogen-fueled rocket booster to propel a dome-shaped capsule as high as it can go before it separates and the capsule began its descent back to the earth, landing with a thud in the desert sand.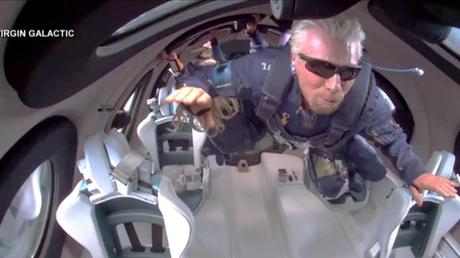 Both companies are looking to use these experiences to propel commercial space tourism. But one company has a higher calling as well. Blue Origin is working on a project called Blue Moon, where humans will be sent back to the moon – this time in order to colonize it and begin space colonization. I wonder what a colonized solar system would be like?
Luckily, we don't have to ponder much thanks to authors such as James S.A. Corey, whose imagination has unlocked our own thirst for adventure. But will anything change?
It all begins here…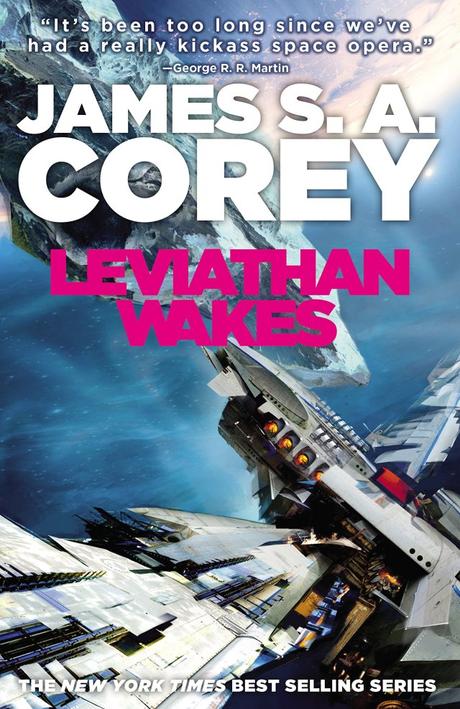 In 2011, James S.A. Corey released his first of 8 novels (and 3 short stories, plus 5 novellas) in The Expanse Series called Leviathan Wakes. In this debut novel, humanity has been colonizing the solar system for hundreds of years. It follows two main characters – James Holden, a washed out UN Naval Officer (Earther) who has been making his living hauling ice from the asteroid belt to belt and moon colonies as part of a team, and Detective Joe Miller (Belter), a disgraced officer on the colony Ceres that is tasked with finding a missing "Earther" named Julie Mao after she defected from Earth to join a outlying militia group of the OPA (the Outer Planets Alliance encompasses colonies from the asteroid belt to Jupiter's moons).
The Ice Hauler that Holden has been living on is attacked suddenly by a Martian Ship and, through a series of events, he and a remnant of the crew he works with end up stranded on a Martian War Ship they eventually name the Rocinante after the story of Don Quixote. Holden, now captain, takes his crew and begins to investigate why they were attacked in the first place.
Meanwhile, an alcoholic Detective Miller is given the task of finding Julie Mao, daughter to a wealthy and influential Earth family. Not a high priority, Miller's supervisor hopes this will keep him out of the trouble that tends to follow him like a plague since his marriage fell apart.
As Miller explores the faction of the OPA that Julie had aligned herself with before her disappearance, Holden finds his own investigation has taken him to Ceres after he tracks down the rumors of a new organic alien technology that may somehow tie into his former ship's attack. Eventually the two team up and together they work to try and save Ceres, and the rest of humanity, from the horrors that this new technology wants to unleash.
Will they find Julie Mao in time? Does she hold the key to understanding this new and frightening alien technology? Who already knows about this technology?
Some things never change…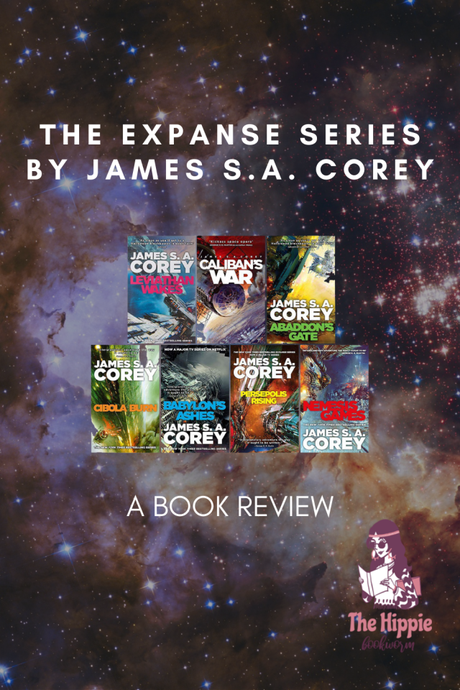 As our world expands beyond the atmosphere of earth, factions begin to take root among the new landscape as people struggle to find their own identity and identify others. Instead of North Americans, Europeans and Asians, we have Earthers, Martians and Belters. And as the generations have progressed, each "type" of people begin to take on their own unique characteristics. Earthers are often referred to as "short," "squat" and having a specific muscle tone. Belters who have colonized the Asteroid Belt and some of Jupiter's moons are known to be lanky with big heads. And Martians are often said to be tall and militarized, some with a fake Western draw to their speech.
This alien technology is something new and unknown to any humans, no matter where they are originally from. Some view this as a danger and want to harness and destroy it. Others want to understand it and find a use for it. While still others want to turn it into a weapon that they can use to submit the others to their authority.
Politics are tricky business. In this futuristic world the Earth has a UN Secretary, Mars has a Prime Minister and the Outer Planet Alliance has a military leader and there are often breakaway factions such as a group who will come to call themselves the Free Navy in subsequent books. Each politician along with their cabinets work together to scheme, lie, placate and, sometimes, cooperate with one another to prevent an inter-solar system war from breaking out. 
The Review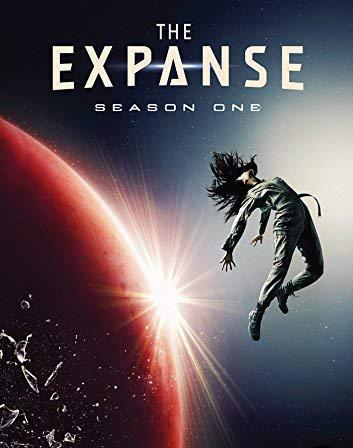 I am obsessed with this book series. I was introduced to it a year ago by accident when I stumbled on to the Amazon Original Series THE EXPANSE starring  Wes Chatham, Dominique Tipper and Steven Strait based on this book series. After watching the first two seasons, I had to start reading the novels. It did not disappoint.
Corey's imagination with regards to the details is amazing – from explaining air sfiltration systems and organic recyclers to allowing us to understand the time lag that occurs when your landscape is so expansive often military maneuvers take hours or days as opposed to minutes. Could you imagine taking a 7-month trip where you know war will be waiting for you on the other side of your journey?
The series is definitely a slow burn as there is a lot of build up and the essays, short stories and novellas that exist between the actual books are just supplementary, but not necessary reading material.
Overall, I give this book series, and especially Leviathan Wakes, 10 stars! I'm getting ready to start Book 7 now. Jefferson Mays is the voice talent for the entire series including the novellas on Audible and does an amazing job.
Recommended Reads based on space colonization
What is your favorite book series to read? What genre is it in?
Use the comments section below to answer and discuss.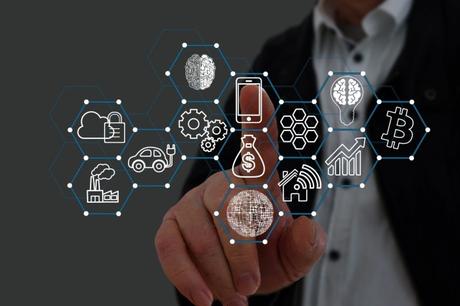 Check out these other articles I wrote about "future thinking" topics and stories.