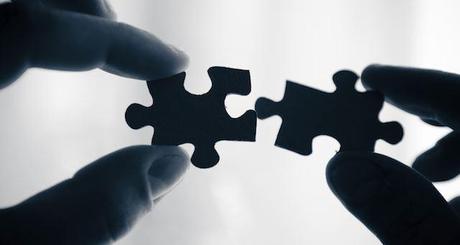 Big brands love big names as strategic spokesperson partners.
According to adgeek.com, top spenders dish out about $50 billion annually on celebrity endorsements, mainly because when they work, the payback can be incredible, like with Nike and MJ.
In 1983, Nike was just another struggling shoe company with revenues of less than $1 million. A year later, they signed college basketball phenom-turned Bull, Michael Jordan. Sales rose steadily, in 2012, the Jordan brand alone sold $2.5 billion worth of shoes at retail, its best year ever. Nike's total 2012 revenue? Around $25 billion.
Celebrity Doesn't Mean Certainty
Witness what happened with R&B singer Chris Brown and TV chef Paula Deen. Confections maker Wrigley severed its ties with Brown following his arrest and conviction for domestic abuse. Deen lost her highly rated cooking show and several big name sponsors after an old lawsuit alleging workplace racism was brought to light.  Sadly, bad judgment or behavior also ended big-dollar deals for these other famous celebrities.
2014 Super Bowl: Celebrity Boon or Bust?
Recent Super Bowl ads have featured plenty of celebrities, animated and otherwise. Yet, interestingly, it may not be the case this year. As of this writing:
Danica is in…again (for GoDaddy.com)
eTrade's talking baby is out
Butterfinger has put Bart Simpson on hiatus
And Miley's still a maybe
In case you hadn't heard, Wonderful Pistachios reportedly offered the twerking tart nearly $4 million to star in a single 30-second spot–the highest every payday for any Super Bowl appearance.
Bringing it Back to Earth
OK, while most integrated marketers love watching Super Bowl commercials, we probably won't be inking multi-million endorsement deals anytime soon. Yet, amid all the ads–super and otherwise–lies a valuable nugget of small-business wisdom: choose your strategic partners wisely. A strategic partner can be anyone–noteworthy or not–who publicly represents your company. For small businesses, these might include supplier or vendor networks, or companies with whom you actively exchange business or referrals.  Big brands have strategic-partnering standards, and so should you. Here are some tips that could make partnering more productive:
Review your relationships regularly.  In business, contacts can come and go. Is what partners currently know and say about your company accurate and up to date?  Make sure it is.
Reevaluate the results.  Is the partnership paying off? Are both your businesses benefitting? How's the quality of most partner-supplied leads and referrals?
Return the favor. Reward reliable, trustworthy, time-proven partners by reciprocating referrals and good press.
Renew any previously fruitful connections that have recently fallen off.
Check out these posts for even more big-brand ideas you can borrow to better your marketing.