Days married: 28
Claire had told me a while ago that there was a little 'thing' she was making for me. I had forgotten about this until she mentioned it when I got back. I had forgotten about it again until it landed on my doorstep this afternoon! (And here I was thinking it was a special kind of blog post!)
What a lovely surprise to receive this cute little thank you box with my favourite type of ribbon tied around it!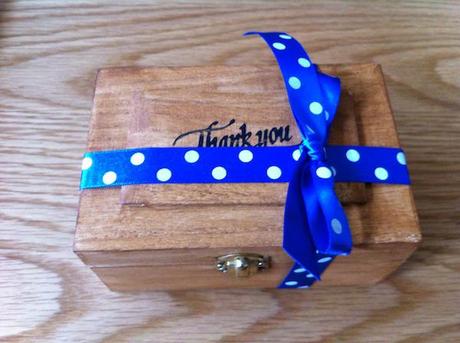 And what's more – inside the box was Claire's speciality – beautiful calligraphy for Richard and and me! (I really don't know how you do it Claire, it's beautiful!)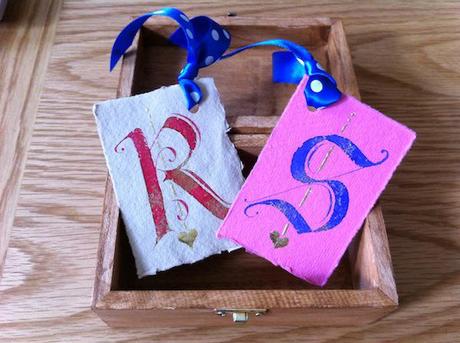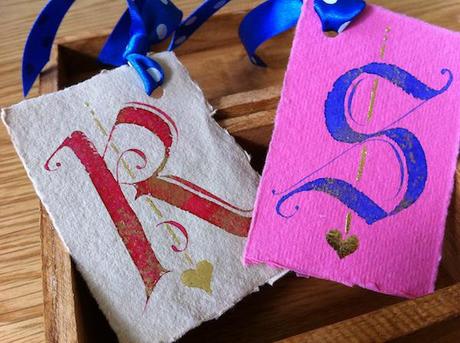 What a beautiful keepsake to remind me of the times I shared with English Wedding and you all! It's very fitting that the calligraphy is oh-so-very regal – like we were when we got married in a castle! Yes!
Thank you very much Claire. It's beautiful.
I promise I will be back soon with photos and reports… I'm just very much enjoying not feeling the pressure to write blog posts about weddings right now! But I'll be back. Never you fear!
Salma x