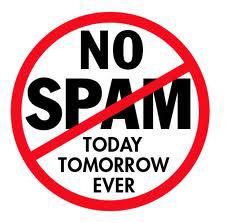 Good morning Kickstarters,
Please let Kickstart HQ apologise for the lack of communication with you guys recently.  The deal is we are being HOUNDED by pesky automated spammers and we have been trying to manage a way of getting these blighters to leave us the hell alone!
So we have done some research and lord knows how these "people" call themselves "gurus" but there are a number of people out there claiming that automated spamming is the way forward to get rankings.
The truth is this is RIDICULOUS.  Maybe in stoneage times when the Google bot was a mere "botling" this could have occured however this is black hat and quite frankly garbage!
Anyway, that's enough of ranting from Kickstart but we are very interested in hearing other peoples woes of the spammers and also opinions on why you think people do it!
Kickstart are back on track now and promise not to abandon you so heartlessly again!
Ciao for now,
Kickstart