Weymouth weddings are always a treat on a great summer's day.  Returning back to jurassic coastline to capture the day for Lucy & Neil at the WPNSA was a real pleasure.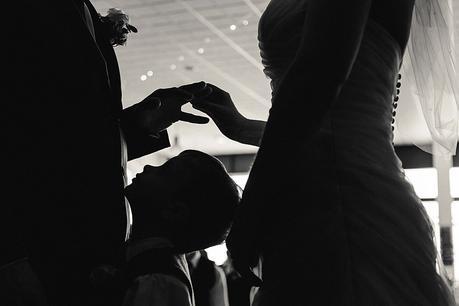 Although we have shot wedding receptions at the Weymouth and Portland National Sailing Academy (WPNSA) several times over the last couple of years, this was the first time we had covered a ceremony.
Working in new venues brings with it new experiences, that as a professional – we work with and work through.
Each time returning home with winning images, no matter the conditions – its all part of the course as they say!
The set up was great for the ceremony(for the Bride, Groom and guests) but photographically it was limited on depth, or should I say 'the ideal shooting vantage point'?
It was tough shooting the bride & groom during the ceremony, but then, most unexpectedly a shot presented itself!
Lucy & Neil's young son George (ring bearer) stepped forward on cue.  Presented the rings and then remained by his parents side (well inbetween them actually).  We had the exchange of rings, and there it was – the shot!!
Looking for something different – I had it.  A silhouette, along with a strikingly different ring exchange moment.
I love this image, it will certainly stands out for me as the defining shot from the day and one I hope proves similar with both Bride & Groom.
Here are a few other key moments, as way of a brief preview, with many more to follow shortly.  I hope you enjoy this small taster.
If you are planning your own wedding and like my style of photography, please don't hesitate to
get in touch!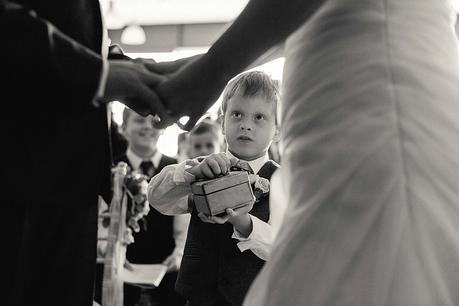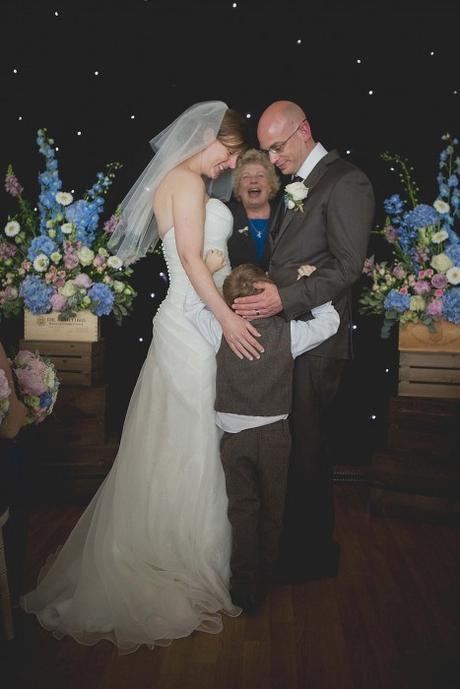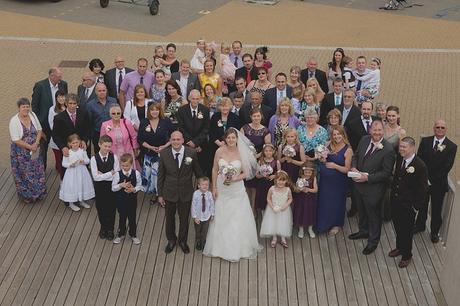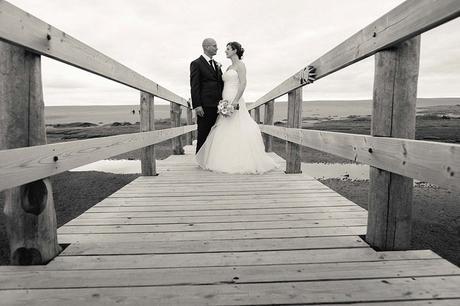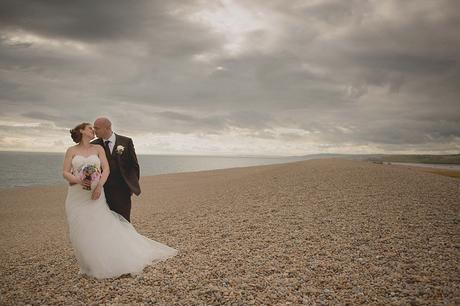 ---
…more of our
Dorset Wedding Venues
24/06/2015By
Linus Moran
Leave a comment
Facebook
share
Twitter
tweet
Google+
share

About the author
Hi I'm Linus, a Dorset Wedding Photographer offering Documentary Wedding Photography and portraiture throughout Southern England and the UK. I aim to capture your decisive moments unobtrusively as an observer, leaving you at ease to relax, have fun & enjoy your guests!
PrevDeans Court Weddings – Natasha & Darren Preview