Every year, the folks at Westland put together something special with their Garryana releases; Westland Garryana Edition 6 is no different. Just taking a look at the casks used, and considering the cask management and blending experiments that took place to get to this exact whiskey is an impressive endeavor to think about. They pull no punches with these releases.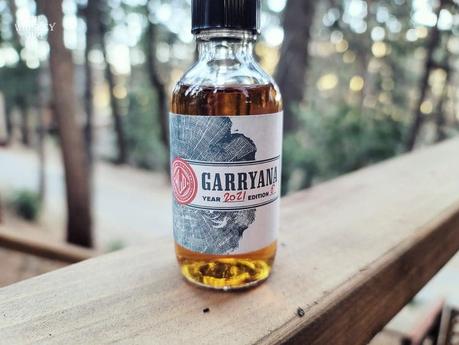 Like all of their releases, the star of the whiskey is the ultra flavorful, and powerful, Garryana oak that's native to the Pacific Northwest. Previous editions have included as much as 36% of Garry oak in their maturation recipes, but this year's clocks in at a more "average' 25%. A little goes a long way with Garry.
Now, let's get to sippin' and nail down this whiskey review.
Westland Garryana Edition 6 – Details and Tasting Notes
Whiskey Details
Style: Single Malt (American)
Region: Washington, USA
Distiller: Westland
Mash Bill: 100% Malted Barley (Washington Select Pale Malt, Munich Malt, Extra Special Malt, Pale Chocolate Malt, Brown Malt)
Cask: 2nd Fill Ex-PX Butt (65%), Virgin Quercus Garryana (25%), 1st Fill Ex-Calvados (5%), 1st Fill Ex-American Grape Brandy (2%), 1st Fill Ex-Washington Apple Brandy (3%)
Age: 3 Years 5 Months (41 Months)
ABV: 50%
Batch: 6
Year: 2021
Non-Chill Filtered | Natural Color
Price: $175*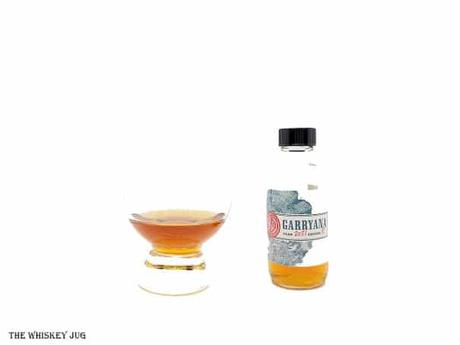 "In Edition 6, Garry Oak comingles with both Brandy and Sherry casks. The Brandy gives a bright filter to the savory spice of Garry Oak. The Pedro Ximénez, its classic darker fruits with muted sweetness." – Westland
Westland Garryana Edition 6 Tasting Notes
EYE
Rudy caramel
NOSE
Oak, Riesen candy, caramel, dried dark fruit, baking spice (anise, clove, cinnamon), citrus peels and hazelnuts.
Aroma is weighty and crawls through the nasal passages on legs of spice and sweets with a body of oak.
PALATE
Oak, Riesen, cinnamon red hots, coffee, dried dark fruit, leather, baking spice and hazelnuts.
Similar structure and profile as the aroma, but a bit fuller and richer.
FINISH
Med-long -> Oak, Riesen, cinnamon red hots, coffee and spice.
BALANCE, BODY and FEEL
Well-balanced, med-full body and a warm velvety feel.
---
Westland Garryana Edition 6 – Overall Thoughts and Score
I'm REALLY liking this year's Garryana. The warm cocoa, driven sweetness pairs effortlessly with the baking spice and the heavy oak. And all of that pairs nicely with the increasing coffee notes which moves from barely noticeable on the nose to a pleasantly present on the palate to prominent on the finish. Growing as it opens.
I always look forward to these releases, they're fun, they're tasty and completely different than anything else on the market. It's one of the whiskeys I recommend to people who are looking for something different, something atypical, but still very good. It also helps that they're conversation starters when you start talking about the unique oak variety used.
If you're adventurous and open to new flavors and presentations, this Westland Garryana Edition 6 is for you.
SCORE: 4/5 (very good, highly recommended – B+ | 87-89)
Westland Garryana Edition 6 Review
$175
Summary
A fun, deep, and atypical whiskey that's perfect for the adventurous taster.
Overall
4.1
Nose

(4)

Palate

(4.5)

Finish

(4)

BBF

(4)
Sending
User Review
0

(

0

votes)
Comments Rating
0

(

0

reviews)

''