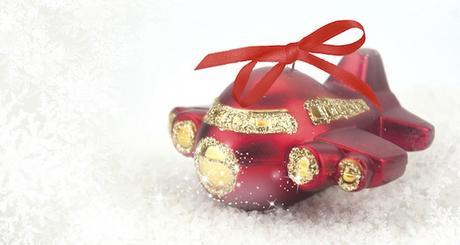 November 5, 2015
0

Email This Post

Print This Post
WestJet's 'Christmas Miracle': Takeaways from a Timeless Holiday Classic
Whether you tickle their funny bone or tug at their hearts, skirting ad-weary customers' defenses and touching them in a truly human way creates a connection of incalculable value.
Just ask WestJet.
The story itself is a couple of years old. But the brand-humanizing and storytelling lessons integrated marketers can glean from it are timeless. Here's how the award-winning campaign took flight.
Story Behind the 'Miracle'
Just before Christmas in 2013, WestJet, Canada's number two air carrier, unveiled on its YouTube channel a video entitled 'Christmas Miracle;' the spot was also amplified through WestJet's traditional and social media channels. If the 'Miracle' reached total 200,000 views, the company pledged to provide free flights to reunite a needy family through its community partner, Ronald McDonald House Charities.
'Real-Time Giving Experience'
The spot captured what was called the 'first-of-its-kind real-time giving experience.' It shows guests asking the airline's virtual Santa for gifts at a kiosk near WestJet's departure gate.
Later, at their destination baggage claim, delighted travelers discovered their personalized presents, sliding onto the baggage carousel, along with their luggage. The toys, electronics, clothing and other gifts they asked the jolly one for just hours before, were now in hand to help brighten their holiday season. Nineteen hidden cameras captured the jubilant scene, which was then edited into a short video and posted to the WestJet website.
An Instant Favorite
WestJet marketers knew that had captured something special. But no one was prepared for what happened next.
In just one day the video went mega-viral, gaining more than one million views. In under a week the tally shot to more than 30 million. 'Christmas Miracle' became the most shared Canadian viral ad in 2013, and among the top five globally.
Here's the real impact, summarized from the campaign's amazing complete list of results.
YouTube
35MM+ YouTube views from 235 countries, exceeding its goal by 7,000 percent
192,500 YouTube likes, 172,800 shares, 26,800 favorites, and 29,000+ comments
An 11,000% increase in new YouTube subscribers
Social Media
42.2MM Twitter impressions specific to #WestJetChristmas and related keywords
Four times more daily Facebook fan posts than competitors during campaign launch week
3.2MM Facebook impressions from two promoted posts
Traditional Media Impressions
328MM+ media impressions worldwide from 1,600+ media stories, surpassing the original goal by 1,200%
Sales
WestJet reported an 86% jump in sales, compared with the same period a year earlier.

Give Your Campaign Some Wings
As suggested in WestJet's 'Miracle' campaign blog post and video, brands must be intentional in going beyond expected, me-too marketing, and commit to creating a genuine emotional connection with customers. That may require products to take a back seat to the people-first concept.
Using a well thought out creative brief to explore and clearly articulate your brand essence, and working with an experienced creative services partner are two great ways to clear your own story for takeoff.