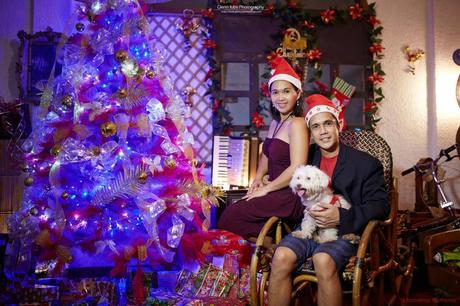 It was a year of discovering new destinations and exploring pristine secrets. It was a year of cool challenges and life-changing lessons. And, of course, it was a year of tender love, memorable experiences, fun and laughter, and lasting friendships.
Looking back to our unforgettable sojourns, our 2014 was definitely an amazing year that is too beautiful for us to fully describe. We dedicate these snippets to our fellow adventurers, families, and friends. Most of all, this is for you, dear readers and followers, whom we consider our greatest inspiration.
For Alexa's birthday, we treated her to a fun yet educational tour in the Museo Pambata and the Manila Ocean Park. It was her first time traveling with us together, and she thoroughly enjoyed the experience. This trip lit up her interest in traveling and her desire to learn the real world outside the classroom.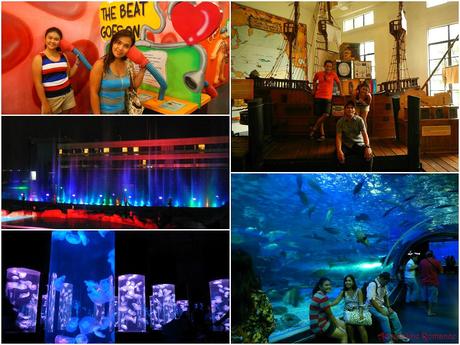 Sweetie and I had our first taste of the awesome climbing walls in Manila. We wish there were more climbing walls like these in Cebu. We also had the chance of visiting Power Up in Tandang Sora, the birthplace of some of the best Filipino sport climbers.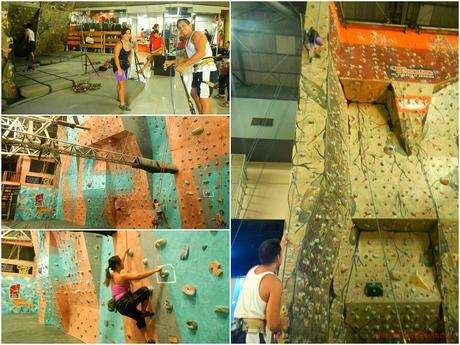 A unique destination of its own, Cebu Happyworld Museum, which is just in our neighborhood, will surely mesmerize kids and adults alike with their 3D and forced-perspective paintings.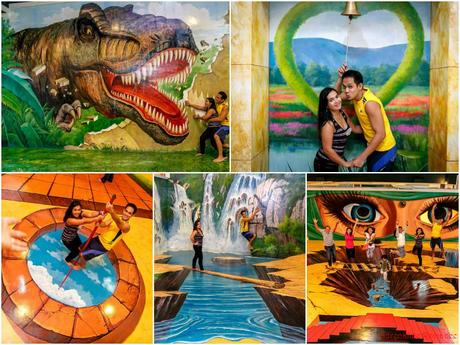 Aboitizland invited us to visit Canso X in Balamban, Cebu's newest haven for bikers and adventurers. The place is definitely awesome, and we would definitely love try out their canyoneering adventure. It was an honor for us to be part of this event as this was the very first time we received an invitation from a prestigious business entity.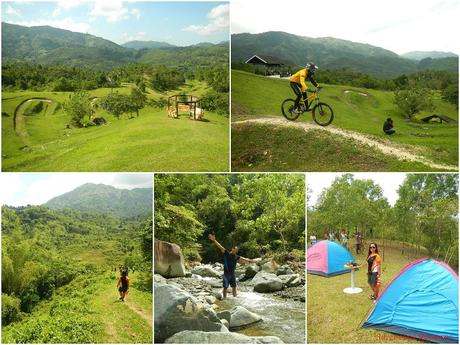 Canyoneering in the hauntingly beautiful ravines of the Matutinao River in Badian was probably one of the best and most awesome adventures we've ever had. To make things more extreme and challenging, we decided to do the traverse from Badian to Alegria upstream, which means we had to go against the current! It was also during this adventure that we met really good adventuring friends.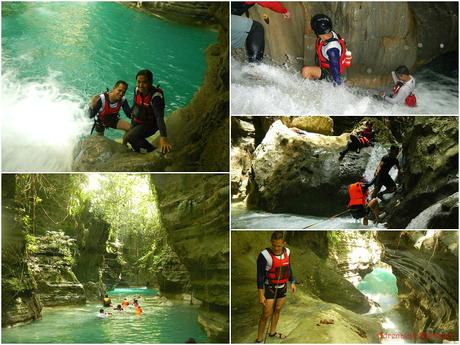 We want people to experience how outdoor adventures enrich their lives. So, for a couple of times this year, we invited some friends to go scuba diving with us. They had the experience of a lifetime; it's not every day that people breathe underwater and witness the alien world beneath the surface of the sea.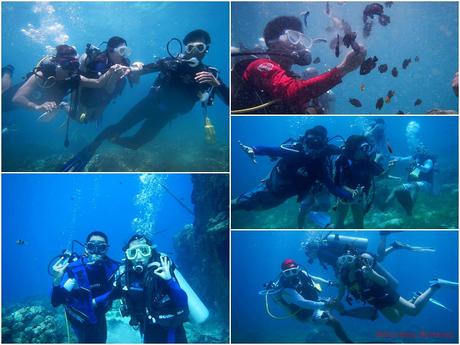 The Compostela LGU and our friend Agnes Amor invited us to check out and document their enchanting and upcoming eco-tourist spot Mulao River. We were totally astounded at the unique rock formations that line the river. Mulao River is also an excellent place for bouldering and trail running.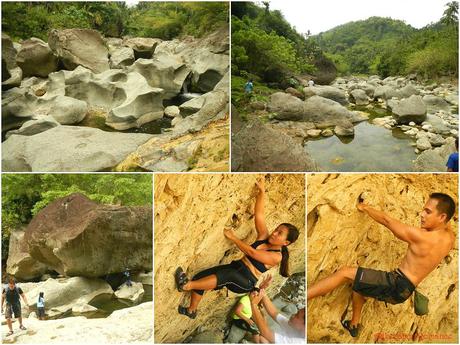 Together with a few fellow adventurers, we climbed the sacred slopes of beautiful Mt. Kanlaon, the highest mountain in the Visayas and one of the most active volcanoes in the country. The mountain god blessed our solemn climb with clear skies, fine weather, great food, and a fun-loving company.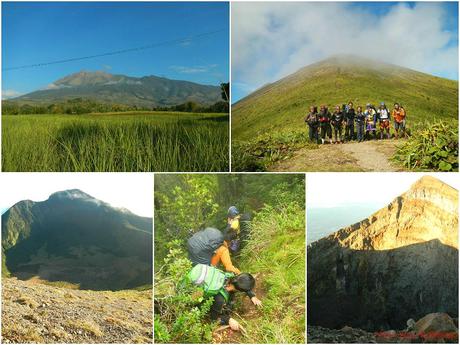 Team Sweetie and some rock climbing buddies explored a prominent and gigantic limestone monolith near our usual crag, the Putting Bato or Bantogan sa Banog (Lair of the Eagle). The top offers an encompassing view of Lutopan, Tanon Strait, and Negros Island. We also eyed the monolith as a potential world-class rock climbing destination, the first big wall in Cebu.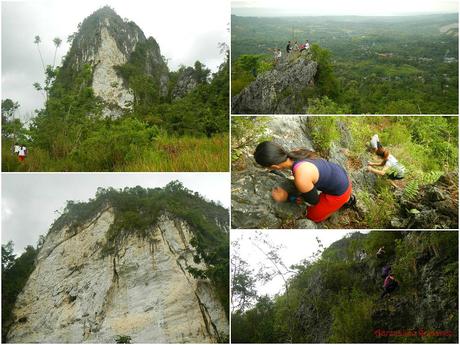 We couldn't get enough of canyoneering, so we decided to go downstream, which is easier and more conducive to those who wish to try the sport for the first time. We re-discovered Mother Nature's indescribable beauty.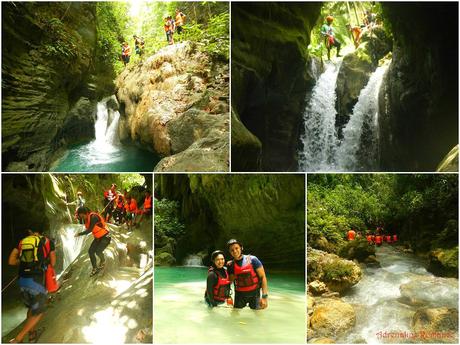 Team Sweetie together with super couple Jigz and April celebrated our second-year couple reunion at the crown jewels of Zambales—the utterly captivating Capones Island, Anawangin Cove, and Nagsasa Cove.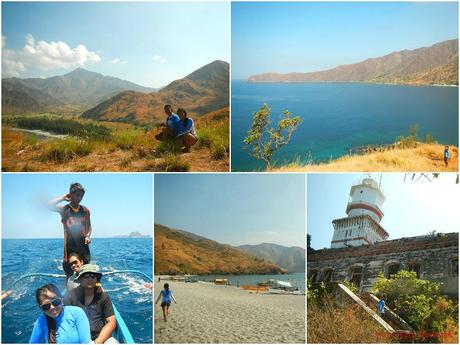 We witnessed the scars of tragedy, the remnants of Mother Nature's fury, and the process of healing when we traversed the vast lahar fields of Tarlac and when we stepped on the gorgeous crater lake of Mt. Pinatubo.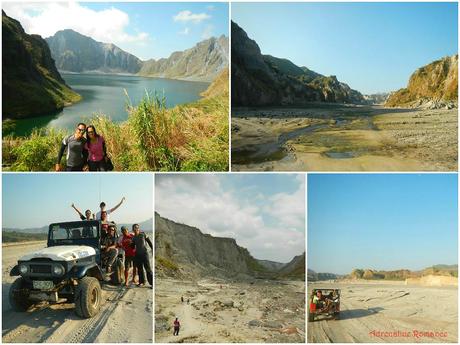 One of our lifelong goals is to help make Cebu a premier rock climbing destination. So, together with our climb mates, we were elated to discover an abandoned crag just 20 minutes away from our second home in Cantabaco. The imposing Poog Crag was definitely a joy to behold and was eyed as a crag worthy to be bolted. With the help of very supportive people, local climbers, and the Poog barangay council, this dream is beginning taking shape; there are now 14 bolted routes in the crag.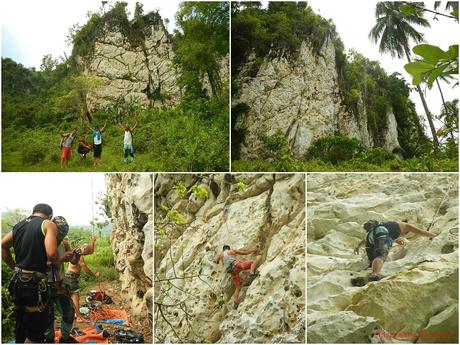 Our anniversary is always special, and we celebrated second year as a loving couple in the exotic, aquamarine, cliff-filled paradise of Bacuit Bay in El Nido. But this time, we decided to share the love by bringing in Alexa and a cool group of friends.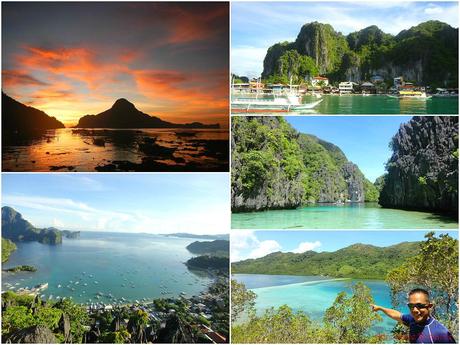 But despite the happiness and excitement in 2014, we had a very sad, devastating episode that shocked the entire outdoor community in Cebu. Our good friend, faithful guide, and fellow adventurer Aldrin Carba (a.k.a. Sir Ya Man) perished in the canyon of Alegria-Badian while guiding a group of visitors. We find consolation that he died doing the thing he loved the most. This unfortunate incident also showed us just how merciless, powerful, and indifferent Mother Nature is; and she could snuff out our lives in a snap.
Rest in peace, Sir Ya Man. You are home.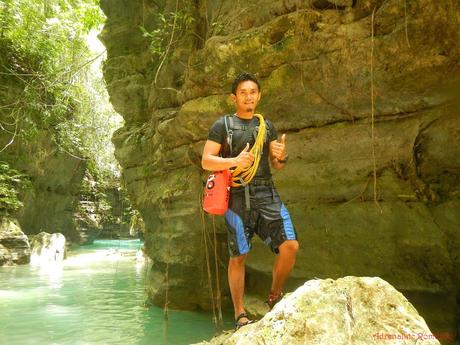 As travelers and adventurers, we know that the sea is another world worth exploring. To prepare ourselves to safely enjoy this world (and to show our respect to the ocean), we trained to acquire a diving license with the help of our skillful instructor Jonjie. This year, we became certified PADI Open Water Divers.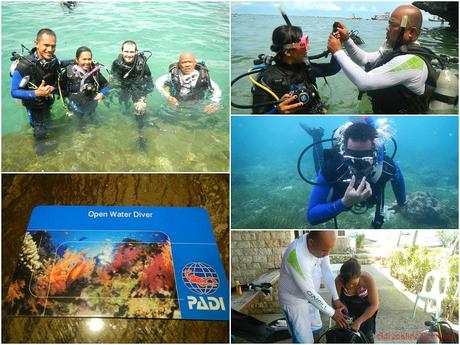 Facing an impending shift in our careers was quite stressful. To de-stress ourselves, we visited the pristine paradise of remote Bucas Grande. Oh yes, to say that we regained our positive energy is an understatement! We swam with gentle jellyfishes, explored caves, found a hidden lake, and toured shallow reefs.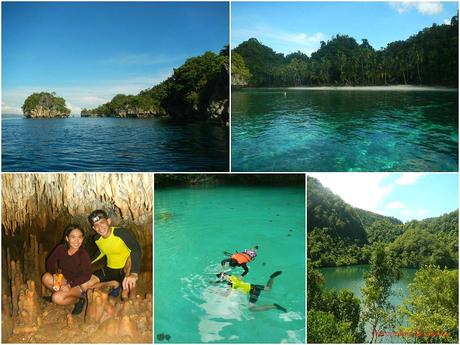 Many natural wonders seem to choose who they want to witness their secrets. We were lucky because we were able to go inside the mysterious and enthralling Sohoton Cove, which can only be accessed during high tides. Now we believe that there is truly a place where fairies and sea nymphs call home.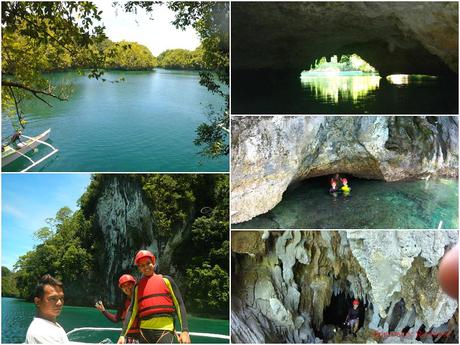 We were more than stoked as we rode the waves of the world-renowned break in Cloud 9 in General Luna, Siargao. We understood why surfing and the sport's accompanying culture are addictive! It's very tribal and humble yet quaking with adrenaline. We got so hooked that we have made plans to visit more surfing spots in the country.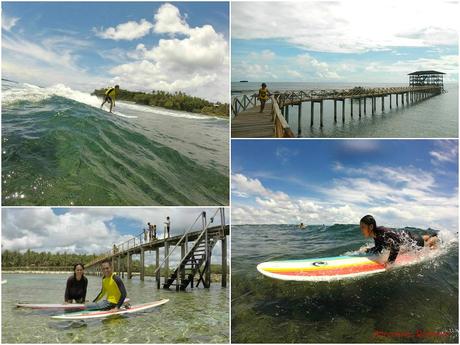 Siargao is not just about waves, surfing, bikini-clad ladies, and ripped gentlemen. It is also a haven of pearly white sandbars, secluded islands, and unique tide pools that will surely captivate anyone's imagination.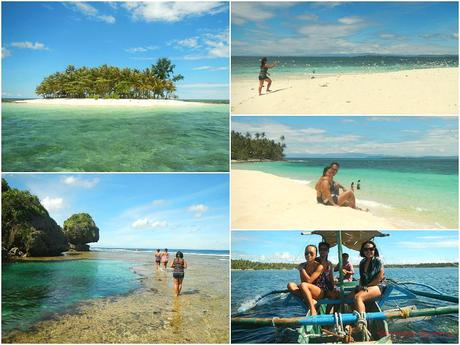 We are simply very grateful to have parents and families who are very supportive to our endeavors. In fact, my father bought us a brand new, ultra-cool inflatable Sea Eagle kayak so we could add the sea in our list of playgrounds.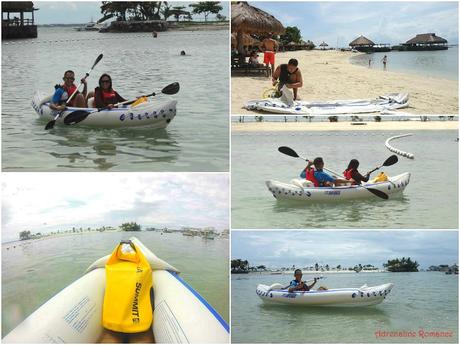 Tasting delicious local dishes is integral in adventuring. So, it was truly a gastronomic experience when we tried the overwhelmingly tasty tuslob-buwa in Papart's. Each mouthful of puso dipped in the thick froth is an experience that speaks volumes of camaraderie and Cebuano culture.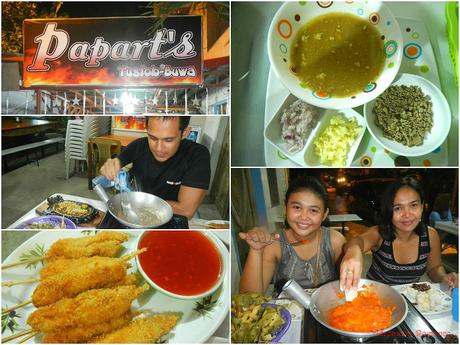 Our very own Cebu province has one of the 7 major flyways in the world for migrating birds. Together with Alexa and a few friends, we visited the Olango Island Wildlife Sanctuary to learn more about our winged friends. During our visit, we realized the importance of preserving sanctuaries like these save our ailing environment.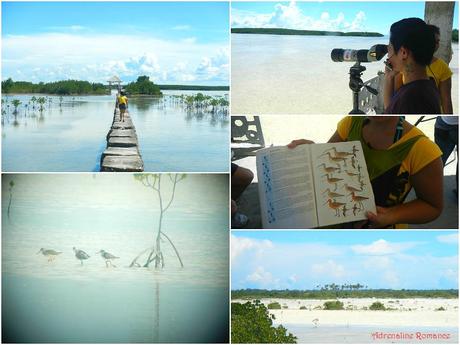 Life is a whole lot like rock climbing. Sometimes, you breeze up the crag. Sometimes, it takes ages. There are times when fear takes a hold as you hang on to that small crimper. And often, your mind is filled with uncertainties whether you can make it to the top. But when you fall after failing to clip that anchor, you need to get right back up and never give up because you'll never know what's beyond that next hold. Then when you finally clip on to that anchor, you'll realize that nothing is impossible.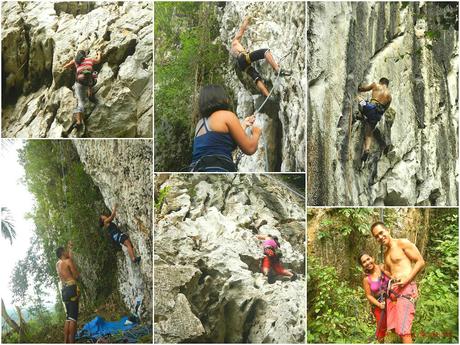 Milestones
The year 2014 was one filled with completely unexpected surprises. You see, dear readers, we always strive to make Adrenaline Romance as entertaining and helpful as we can for you. Even though you may be far from us, we always strive to find ways so that you would experience what we have experienced through our posts.
It's a passion and calling that we gladly embrace, and we were extremely happy and humbled when we received some prestigious recognitions as a prize for our efforts.
Magtv Na, a local show of ABS-CBN, featured Team Sweetie for their Valentines special. They wanted to feature a unique couple, a couple who loves extreme sports. We had a video shoot and interview in our playground in Cantabaco.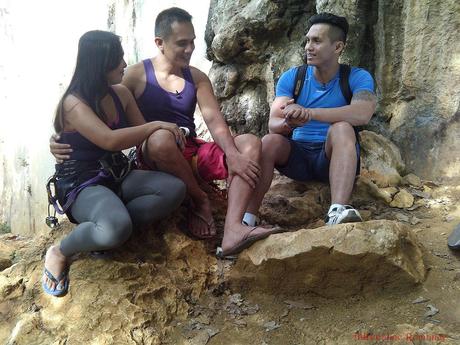 We became brand ambassadors of the world-renowned outdoor equipment brand Sea to Summit. We are honored to use and promote their top-quality products.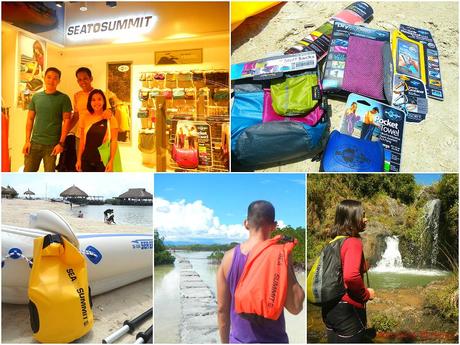 Bo's Coffee, one of Cebu's most successful homegrown businesses, invited us to the launching of their Origins Travel Journal. More than just a handsome leather-bound journal, this movement is to promote tourism, local talent, homegrown brands, and Filipino creativity. We are proud and more than willing to be part of that movement.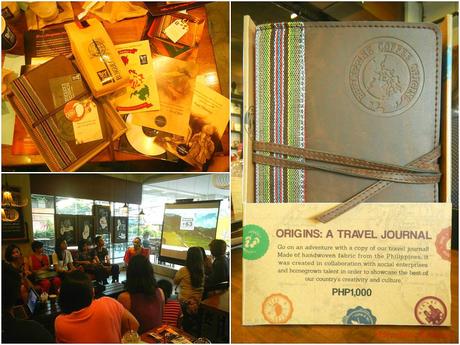 For us, this was the grandest and most prestigious surprise of the year! Adrenaline Romance was named the Best Cebu Travel Blog of 2014 by the Best Cebu Blog Awards organization.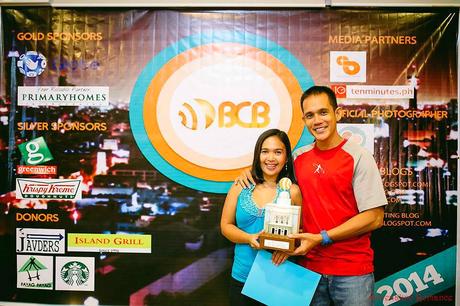 It was the first time we ever won anything, and we were actually speechless when we went up the stage to accept the award. Congratulations to the winners and finalists of the other categories. Thank you very much, Best Cebu Blog Awards, and rest assured that we will continue to support your endeavor.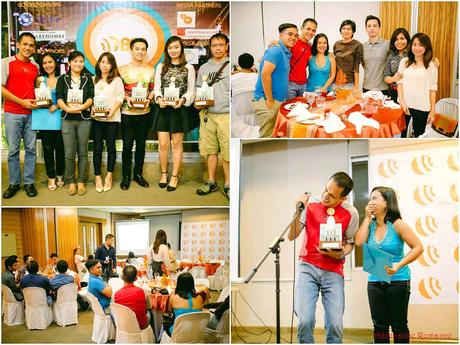 To all the hardworking and amazing guides who happily assisted us in all our adventures and trips, we give our heartfelt gratitude. They are the keystone people who made our adventures fun, exciting, and safe.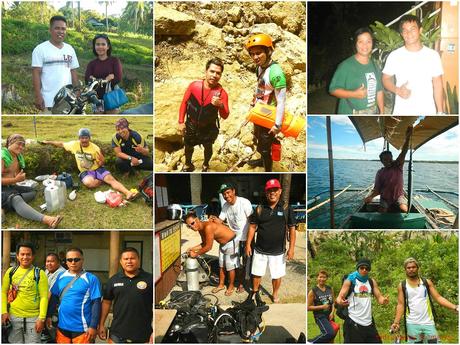 Thank you to our fellow adventurers and new friends who joined us in our adventures. Let our passion for adventures and the outdoors blaze on.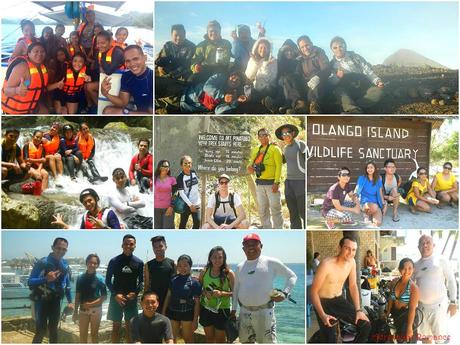 Thank you to our families who their unending and wholehearted support in our passions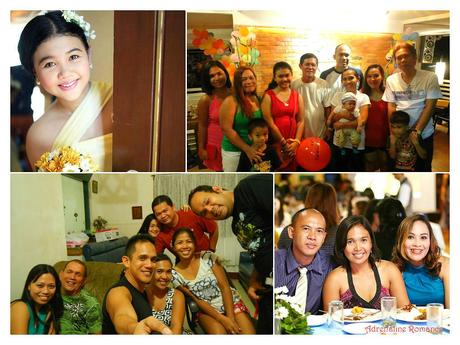 Most importantly, we would like to thank the most important people of all, you dear readers and followers, who contributed to the success of Adrenaline Romance. With your support, we have acquired the following impressive statistics:
240,248 views
219 blog followers
1,618 Twitter followers
2,140 Facebook followers
832 Facebook Page likes
We wish you a Happy New Year, friends! We are super excited to start off another round of exciting escapades this 2015! So, pack your bags, slop on some sunblock, and let's go adventuring!