The Weisman Art Museum on the campus of the University of Minnesota is one of the most recognizable landmarks in the Twin Cities. Hugging the east bank of the Mississippi River, the distinctive Frank Gehry design is hard to miss and photographs of the distinctive 'tin can' facade are frequently included in collages of the Twin Cities.
Not as well know is the view from the campus, which continues the theme of undulating steel sheets to create a covered walkway for the students who regularly pass by.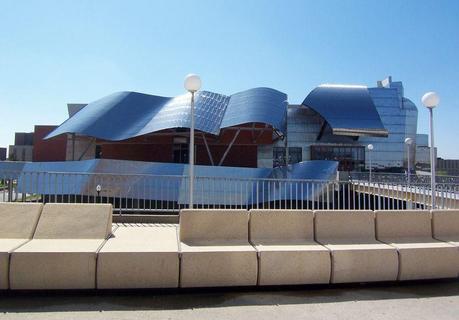 Built in 1993, the museum's expansion opened last fall, adding about 3 times the gallery space to this teaching museum. Also designed by original architect Frank Gehry, this new facade is primarily brick to blend in with the rest of the campus, but the playfulness continues.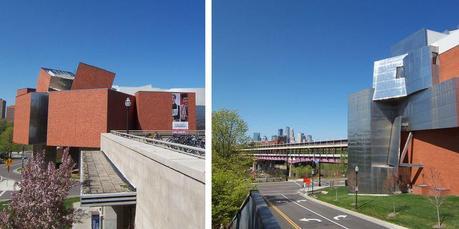 When asked what inspired the innovative design that was to lay the groundwork for his better known Guggenheim Museum in Bilbao, Spain and the Disney Concert Hall in Los Angeles Frank Gehry said,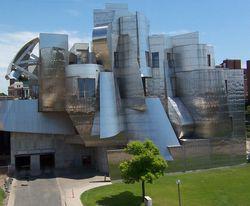 "The first inspiration came from the Tibetan monasteries that are on hills, where the big frontal elevation is off the side of a cliff. That was really the building type that came to mind when I looked at that facade on the river."
The best view of the front facade is from the footbridge connecting the east bank and west bank of the campus, which offers a stunning view of the Minneapolis skyline heading the other direction.
Known for its collection of modern art including Georgia O'Keefe's famed 'Oriental Poppies', one of the new galleries of the Weisman Art Museum houses experimental collaborations between artists and students, faculty, and the community. The interior design is as compelling as that of the exterior.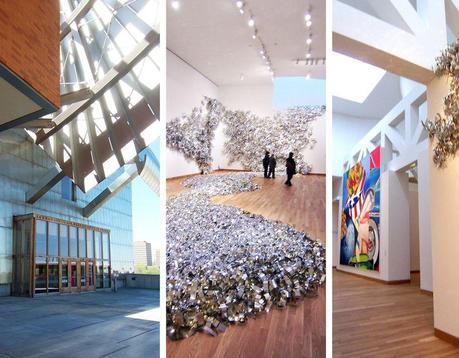 Sharlene Hensrud, RE/MAX Results - Email - Minneapolis Realtor