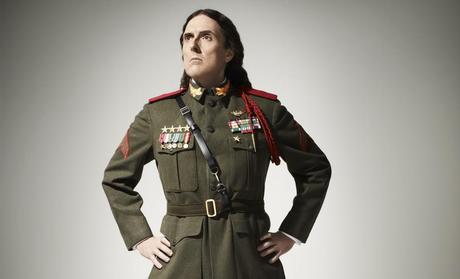 Weird Al Yankovic
Looks like some Mandatory Fun is on the schedule for this summer in Ottawa.  Weird Al Yankovic has July 19th set aside for RBC Royal Bank Ottawa Bluesfest on his website tour dates.
This is the first artist we have been able to officially confirm for the 21st annual event which takes place July 9 – July 19 at Lebreton Flats in downtown Ottawa.
Mandatory Fun is the fourteenth studio album by American musician "Weird Al" Yankovic. Self-produced, the album was released by RCA Records in the United States on July 15, 2014. After Yankovic's 32 years under contract, Mandatory Fun marks his first number one album in the United States. It received positive reviews from contemporary music critics. Yankovic chose not to release a lead single and instead publicized the album by launching eight music videos online during the first week of the album release through different video content portals. Among these, "Word Crimes" became Yankovic's fourth top 40 song, making him one of few artists to achieve such a feat in four separate decades. Due to the completion of his record contract obligations and the success of the video strategy, Yankovic has suggested Mandatory Fun may be his last traditional album, switching to more timely releases of singles and EPs of his songs.
Another rumoured act that we are trying to confirm for 2015 is Tim McGraw.  Stay tuned it's going to be another exciting year!