Wednesday night saw me joining the Redblacks crowd along Bank street in Ottawa before ducking down a dark set of stairs in the House of TARG. The occasion was two local bands, Price of Gas and Lost at Sea, and the anticipated Marlon Chaplin from Toronto.

Price of Gas
Price of Gas started things off on Wednesday at House of TARG. They had a challenge ahead of them since the crowd was small and they had the daunting task of getting everyone engaged. Although clearly nervous, I enjoyed Price of Gas. Their music had a strong beat and was easy to listen to. Although a little pitchy at times, they definitely have potential to become something more.
Settle in boys! You have the skill and the sound, now you just need to work on the persona.
Marlon Chaplin
Before the night started, I had the opportunity to chat with Marlon Chaplin. He has a great personality and is really easy to talk to. We talked about past jobs and what it is like working with kids. He seemed genuinely interested in the people around him.
Once he took to the stage, I was thoroughly impressed. Chaplins' music was fun and easy to listen to. At this point of the night, the crowd had grown a little and Marlon did a wonderful job of drawing them in and getting them engaged. From soulful facial expressions, to actually getting off the stage with his guitar and rocking out, he was fun to watch!
The other highlights, for me, from Chaplin's performance were his drummer, Geoff Bruce, and guitarist, Eric Duquette.
Bruce was a riot to watch. He was into every song and made the best faces! He was captivating and clearly having the time of his life.
The guitarist, Eric Duquette, accidentally tipped over his drink about halfway through the show. It was interesting to see him manage to continue playing, throw a song list to stop the liquid from hitting the equipment, and then seeing Price of Gas' guitarist help mop it up with napkins. All this happened super quickly, and it was like nothing had even happened. Duquette did not miss and beat and fans who couldn't see the right side of the stage were non-the-wiser. This incident to me marked true professionalism, seeing as they handled a problem and it did not reflect in the music being played or the performance being given.
Lost at Sea
Lost at sea was the last band to take to the stage on Wednesday. They were a happy surprise! When they took the stage, I felt my mind closing. They looked young, they were local... how good could this really be?? I want to be able to say this is the last time I'll judge a book by it's cover because of how wrong I was! And I really do hope it's the case... but no promises!
Lost at Sea was incredible. They played great music, were comfortable on stage, and interacted with the crowd... who at this point consisted of very rowdy football fans. One girl literally fell over from excitement! And another professed her desires for the guitarist. This was met with some good natured giggling and teasing from the band members.
One of the funny moments from their performance was when they asked the crowd to move in and start head banging, an older gentleman rushed on stage and literally banged his head on the microphone. This act jarred me slightly, but Lost at Sea were unfazed.
To find out more about Price of Gas, find them here. For Marlon Chaplin, click here. And finally, for Lost at Sea, head over here.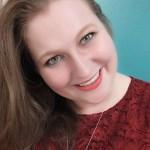 Hi there! I just finished a joint honours BA in Psychology and Linguistics. I love meeting new people, and hearing their stories - which is what led me to my love of music.