The final two days of Kemptville Live were full of amazing music from greats like Burton Cummings and Gordon Lightfoot.
Three Times Lucky
Upon my arrival at Kemptville Live on Saturday, I could hear Three Times Lucky performing for the whole walk from my car to the entrance. They had a sound that was captivating and definitely held notes of old-timey blues.
This band comes from Ottawa and weren't too far from home performing at Kemptville Live. They were very fun to listen to and seemed very comfortable up on stage. They had a strong stage-presence and were very good at drawing the audience in. This was definitely a happy act to stumble upon first.
To hear more from Ottawa's Three Time Luck, click here.
Angelique Francis
Angelique Francis impressed all in attendance on Saturday with her powerhouse vocals, charming personality, and amazing double bass playing. Never speaking to the crowd, but singing all her questions and monologues made for a fun twist to Francis' performance. The other thing that really resonated with the crowd was that the Francis family was one large unit for Angelique's performance. With her her sisters acting as backups vocals, tambourine, and sax, and her dad playing the drums, it was one big family affair!
To find out more about Angelique and her performances, click here.
Bill Durst
Another artist who was new to me, but was a happy surprise, was Bill Durst. His long, long...long beard (!) was complimented by a seeming "biker" persona. This image went hand-in-hand with Durst's raspy sound and bluesy music.
He was definitely admired by fans, being greeted with loud cheers and long applause. He also had a great sense of humour, joking that he was going to play his first hit record, from over 500 years ago, and he thought that some people in the audience might remember it... but most likely not. This joke, as well as many others, was met with uproarious laughter from the large, mostly older, crowd.
To see more from Bill, click here.
Sue Foley
Juno award winner Sue Foley took the stage Saturday night, and wow! Was she a vision! With her red hair and equally as red outfit, no one was missing her. There was also no missing the wonderful sound she emitted. Between her wicked electric guitar playing, and mesmerizing vocals, people were entranced.
The other strong-point to Foley's performance was her connection to the audience. With her Ontario roots, another one from right here in Ottawa, she drew the crowd in with stories of how she made it big. And how we can all relate to her latest album Ice Queen, seeing as we've all braved the Canadian winters.
To check out Sue's new album, The Ice Queen, released in Spring 2017, click here.
Burton Cummings and Band
As soon as Burton Cummings and his band took to the stage, the crowd went wild. There were no introductions, as they jumped straight into the music. It wasn't until maybe the third song that Cummings stopped and introduced himself and the band. The crowd loved every minute of Cummings performance and hung onto his every word.
Cummings is a Canadians rock legend, being a member of the Canadian Music Hall of Fame, and even having won multiple Junos, his music has lasted through the years. Both his oldest fans, and newest enjoy what he has to offer.
His style was a little different than most performances I have seen to date. He remained sitting at a piano for the vast majority of his show, yet still somehow captivated the audience. Between his sharp vocals, incredible piano playing, and wonderful harmonica skills, Cummings had everyone on their feet, bopping to his music.
To hear more from Cummings and to see where he is playing next, click here.
Brock Zeman
Brock Zeman put on a very different rock show than those that I am used to. His told stories. Many different stories. Each song he performed had a reason and had a message to those who listened to the words. This, contrary to what you may think, did not detract from the overall sound and presentation of his music. Zeman's tunes were catchy and made even the people who had never heard him before, want to try and sing along.
I strongly recommend trying to catch Zeman next time he is near you!
Liona Boyd and Andrew Dolson
Liona Boyd is a classical guitar player, often known as "The First Lady of Classical Guitar". She has won five Junos, and has recently decided to add signing to her repertoire. Andrew Dolson was her duet partner for the afternoon. Dolson comes from Waterloo, ON and is quite the outdoorsy man, but he is also trained in classical guitar and opera singing. Together, Boyd and Dolson make an incredible team.
I also enjoyed the dynamic between Boyd and Dolson. Although old enough to be Dolson's mother, Boyd was making cougar jokes, and kept commenting on how handsome he was. We don't disagree, Liona! Andrew was quite easy on the eyes. One of Liona's songs she describes as her cougar song, and that she is often asked if it's about Andrew. Liona says she quickly replies "no", when asked this, but before she could finish Dolson piped up, and said into his mic, that "yes", this song is certainly about him. This little exchange, and many more like this were met with laughter throughout the crowd, although a few people were not quite sure if they were serious or not.
To see if Liona and Andrew will be near you soon, click here.
Rory Block
Rory Block received a lot of recognition from the organizers of Kemptville Live. They told the crowd that if they had not heard her before, they were definitely going to want to hear her again. That, they certainly had right!!
Block is blues at its finest. She can play guitar incredibly and her voice carries so much passion and soul. She is definitely someone that I would recommend catching live. To see where she stops next, click here.
Gordon Lightfoot
My highlight of the festival was hand-down Juno award winner, and Grammy nominee, Gordon Lightfoot. Even at 78 years old, he still puts on an amazing performance. His tone was crisp and he performed many different songs, that even I, at 22, knew!! He also made jokes about being very much alive, despite the many rumors of his demise.
Although he wasn't jumping up and down on stage or getting the crowd hyped in that way, everyone in attendance hung on his every note. People were swaying and dancing, and no one was sitting down for this amazing performance. The crowd was also singing along to every line he offered.
To see where to find Lightfoot next, click here.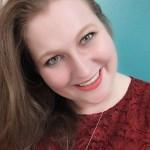 Hi there! I just finished a joint honours BA in Psychology and Linguistics. I love meeting new people, and hearing their stories - which is what led me to my love of music.