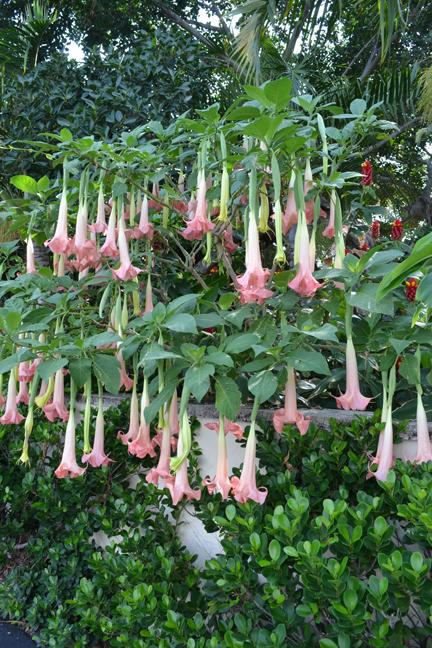 Some of the most beautiful and unique flowers I have seen; Palm Beach, Florida.
I decided to participate again this week in the WordPress Weekly Photo Challenge.
This weeks' photo is one I took last May when my husband and I vacationed at The Breakers in Palm Beach, Florida. We took a guided bike tour along North Lake Trail, which brought us to Henry Flagler's House and into some neighborhoods, and then along the beach and back to The Breakers.
These flowers were so unique, I had to stop and admire their beauty. I'm not even sure if this photograph does them justice.