What a strange phenomenon the weather is.  Who would have thought that 1 October was going to be one of the warmest days we have had this Summer.   It was hotter in the South of England than in Spain, reaching a mad 30ºC.   What a strange phenomenon the weather is.
After last week's Photo Challenge of "Fall"  I certainly was not expecting to be able to photograph this week's Weekly Photo Challenge : Sunset with people having barbeques on the beach.   It was an absolutely beautiful evening and as expected the sunset was breathtaking.
I was taken first by the setting sun reflecting off the building at the far end of the beach and the strata of colour in the sky: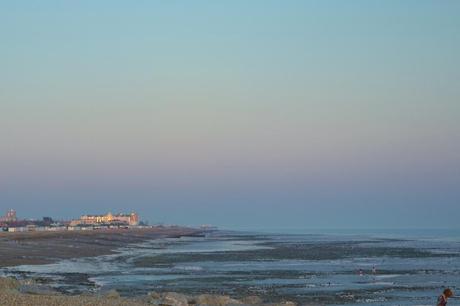 When I turned to face the sun, the sky had turned wonderful shades of orange: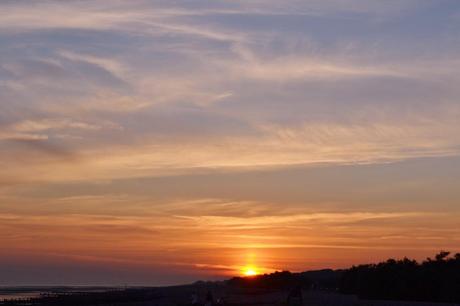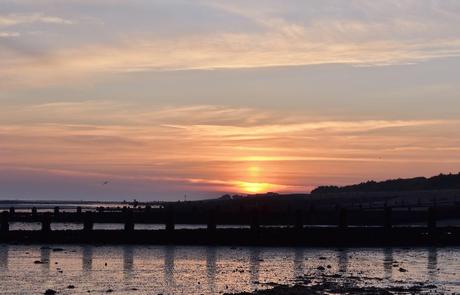 I was not alone yesterday evening with my camera on the beach in West Sussex.   Others clearly had the same idea, although armed with long lens and other paraphernalia, they were clearly far more sophisticated photographers than me.   As the sun disappeared below low cloud, I decided to take my leave but not before taking one more photo: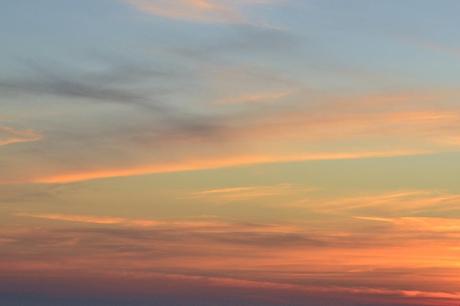 Not quite a photo of Sunset , but when I looked over to the horizon, I saw the moon!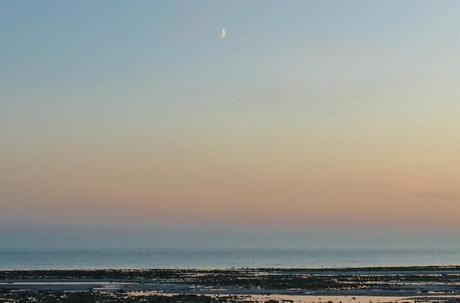 What a lovely day 1 October was, and what a glorious end to the day.
There are just a few of the awesome sunset photos on this weeks challenge: