This Saturday marked the end of yet another eventful week at the solar car garage. We had our second workday for the new recruits, as they continue to be brought up to speed on the regular activities of the team.
On the mechanical team, it was business as usual; the majority of people were working on finalizing our new seat, and finishing up the re-design of our array stand. The new recruits were busy with learning how to properly safety wire various components on the car, changing tires, and helping us in getting Axiom ready for our spontaneous outing (discussed later).
Can't say for sure what the electrical team was up to, but I can guarantee it involved solar cell encapsulating, and soldering of something or another... the usual shenanigans.
This Saturday our business team was also working at the shop, starting off with some general discussion with the rest of the team early in the morning, followed by a meeting at noon. With most of the members from the three main sub-teams at the shop it was definitely hectic, but also productive, and it was nice to see the entire team at work.
In the late afternoon, we decided to take our car out for a spin on the highway to try and obtain some useful power-velocity data and generate some empirical curves. It was a successful venture all-around, and it was awesome to once again see the reactions from our fellow Calgarians as we took to our country's national highway. Hopefully more trips like this are not too far around the corner!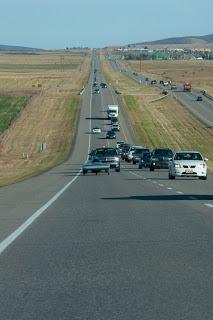 When we got back to the shop, and after getting Axiom back inside the garage, we took a break from the days work and managed to get a few games of hockey in - mechanical team vs. electrical team of course. We usually play a best of 3 series... first to two goals in each game wins (will probably need a table pretty soon to document the standings). Anyways, bottom line, each team won one series, bringing the overall score to 2-1 in the electrical team's favor. It got pretty competitive and we even broke a stick early on.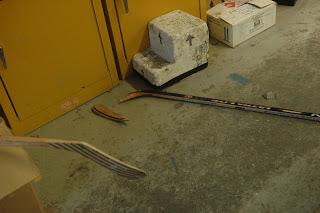 Anyways, that's what we've been up to this past week... stay tuned for more team updates!
John Fernando
Mechanical Engineering Manager