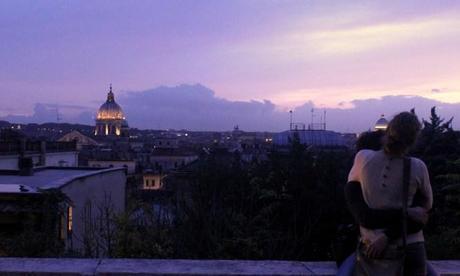 View of the city from Villa Borghese
The stuff of every art enthusiast's dream, Italy's bustling and delightful Rome is a perfect destination if you're a history/art/architecture buff or a foodie/drinkie, and one of the easiest cities to explore on foot. Thanks to a childhood of Italian films and cheesy songs courtesy of Egyptian Channel 1 and 2, my trip to Rome was a dream come true and fulfilled all my expectations.
If, like me, you prefer hanging with locals to falling for tourist traps, here are my tips:
Speak Italian: you won't be able to get around the city without basic phrases, such as asking for directions, ordering food at a restaurant, and small talk. Italians are polite and friendly (well at least compared to London), so make sure you say permesso (permit me), buonasera/buongiorno and grazie mille (thanks a lot) whenever you can.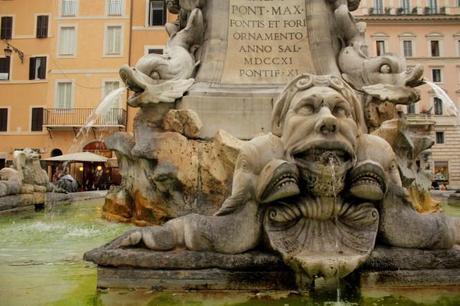 One of the many fountains of Rome.
Even better, befriend an Italian: I lucked out completely with my Air BnB host, who not only knew Rome like the back of his hand; but was free in the evenings to take me out around the city. I got to see the best vantage points, visit hidden spots that are off the tourist map, and I got to enjoy conversations with his Roman friends over dinners and drinks that lasted for hours.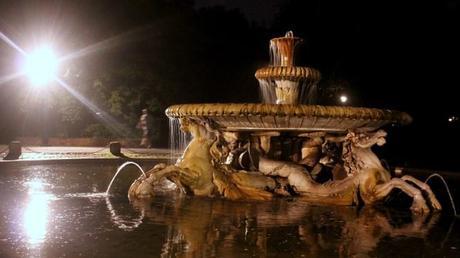 A fountain in the middle of the Borghese park
Eat as many Cornettos as you can: Breakfast like an Italian and have a cornetto (Italian for croissant) with your coffee. Go for the custard, the pistachio cream or the chocolate; the bursting flavours will melt in your mouth and you'll never want to leave. Word to the wise: avoid the tourist jaunts and seek out a cafe in a more residential area for more reasonable prices and better produce. I stuffed myself at a Sicilian joint and paid 1Euro for two pastries and a latte.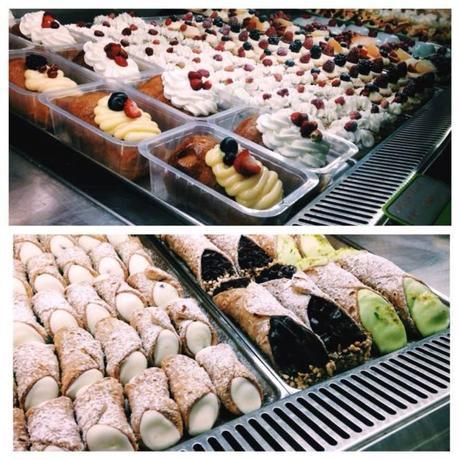 Cornettos and cannellis at a Sicilian pastry shop
Use Air BnB: If, like me, you find the hotel prices ridiculous and the hostels unappetising (8 rooms to one bathroom? Eek, no), try Air BnB in Rome, with every affordable options outside of the center. Downside is you'll spend more time on public transport to get places, upside is you can find your own place +bathroom for 20Euros upwards). Even better, your host may – if you're lucky – be a tour guide as well. If you can, stay with this guy, he was an excellent host and guide to the real side of Rome, with an eye for amazing views of the city and a great conversationalist.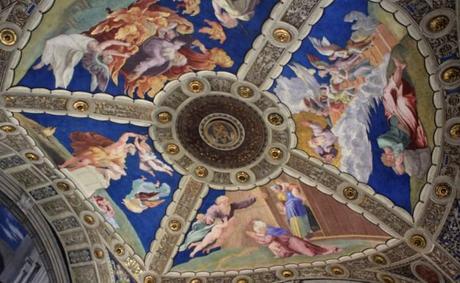 One of the Vatican's many stunning frescos.
Skip the Roma Pass: Don't fall for the Roma Pass sold at airports and hotels that should get you access to all museums and sights: most of Rome's best sites are free of charge anyway, and the only two you want to see are the Vatican and Villa Borghese: book these online to avoid queues, and aim to visit the Vatican in the morning and Villa Borghese at sunset for some stunning views of the city.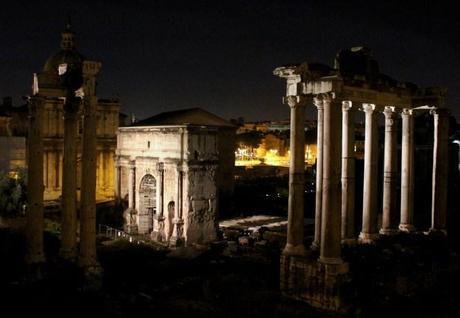 The ruins at night. What a view!
Good luck taking a bus: I'm a big fan of public transport when travelling, but Rome's buses seemed to always be late or infrequent, no matter what Google Maps promised – one 5 minute wait ended up being 45 minutes and a different bus came, so I gave up – so try the metro system instead. Rome's trains function perfectly and the system is pretty easy to figure out. A 3-day pass will cost you around 16Euros and a one-way trip is 1.5Euros, so go for the pass if you plan on moving around a lot ( you will).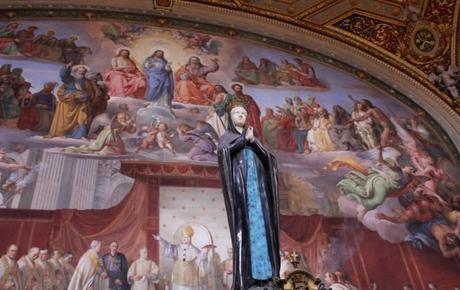 Eat/Drink like a Roman: Italians have four course meals – no kidding, their dinners last up to four hours. First you have the antipasti, which can include pasta, then the first plate (pasta or pizza), second plate (go for meat or chicken), followed by coffee or a shot of liquer as a digestive. Then come the desserts. Prepare some space and mental capacity for the Italian sweets as they are more than likely to blow you away. On one evening, the waiter (whom we had nicknamed the devil) brought me a homemade recipe of sponge cake drenched in a lemon syrup and covered in a mold of light cream. It made me cry with happiness.
Try something different and be sure to try a lemon sorbet with vodka out in the area of Trastevere, don't miss the limoncello shots made out of milk chocolate at Rivendita libri, cioccolata y vino, a cheesy tourist haunt that's nonetheless quite fun, especially since the shots are named after sex positions that you may not understand unless the locals explain with lots of graphic hand gestures. Drinks-wise, ignore the Negroni (too strong and bitter) and go for the lighter Spritz instead.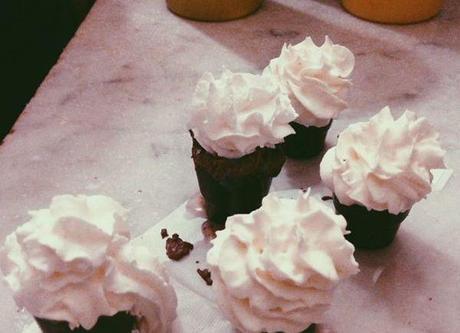 Fall in love with cheese: Try as many as you can, and good luck avoiding a heart attack of bliss. My favorite was the provola pizza, though the buffalo mozzarella came in a very close, delicious second.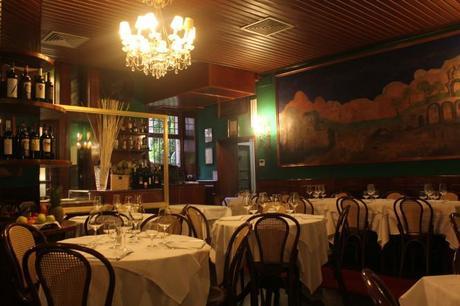 I had the gnocchi at this high-end restaurant in the Jewish Ghetto, a bit pricey but a wonderful experience. Try the artichoke pies as well.
Skip the taxis, use a Car-sharing app: Romans use enjoy, a car-sharing app with cars parked all around the city. Download the app, and your credit card will be charged automatically, at ridiculously affordable prices: one trip into the center of the city cost 5Euros with Enjoy compared to 15 with a taxi.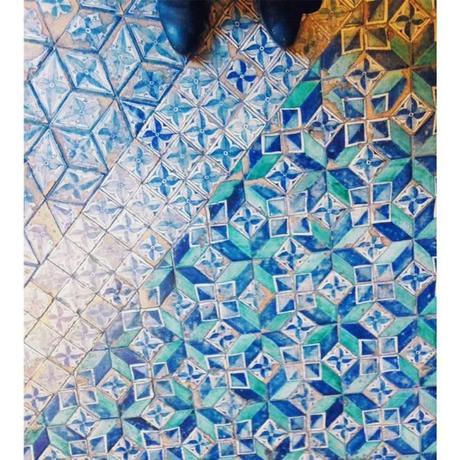 Whatever you decide on doing in Rome, you'll probably have a fantastic time if you avoid staying in the centre, don't spend too much on an overpriced hotel and walk around as much as you can to get the most out of this stunning city.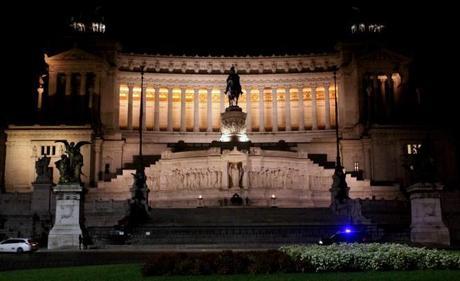 For more photos of this trip and other escapades, follow me on Instagram.