It was the first week of January, and I was already miserable. New Year's Eve had barely passed, and already I was feeling sorry for myself and frustrated by the city, a feeling shared by most Cairenes save for the Sheikh Zayed lala residents.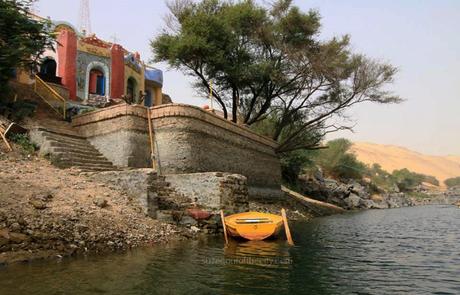 One night I was sitting with my friends, distracted by their cheerful chatter and feeling crankier than usual, when that old travelling itch re-appeared and a voice in my head said 'Get me out of here'. So a few hours later, I booked a one-way flight (400LE) to Aswan the next night, and a return ticket on the sleeper train (600LE for a two-person cabin). I had just two nights to spend there; giving me enough time to rest, relax and be back for my Sunday morning work meetings.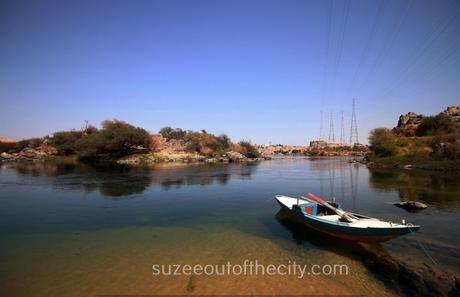 I've always wanted to visit Aswan, especially after seeing the photos of Gharb Soheil and the beautiful riverside hotel But given my limited budget, Anakato was out of my range, so I stumbled across Nubian Dream, which turned out to be run by the cousin of (everyone in Gharb Soheil is related to everyone else). Shazly arranged a driver to pick me up from the airport (70LE one-way), and when I finally arrived in the small Nile-side village, it was pretty much love at first sight.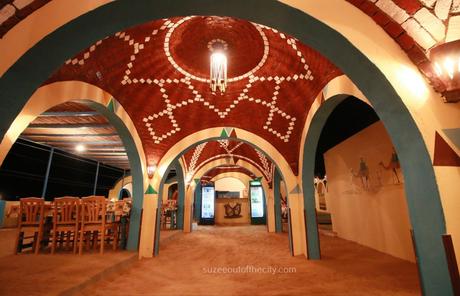 The pace of life here is so slow, and people are so genuine, friendly and laid-back; that I found myself feeling like an alien, a high-strung, stressed, Cairene alien. Over the next two nights, I learned to let go, lie back, sleep and stuff my face with delicious homemade Nubian food - the mashed aubergine pates for breakfast! The kebab stew for dinner! The samna-drenched rice with sha'areya! I also occasionally ventured out to the village, falling completely in love with their spice market and picking up the most pungent smelling cumin, bay leaves, cinnamon and saffron (be sure to buy their mint tea mix), while resisting the pleasant but persistent calls by the local shopkeepers.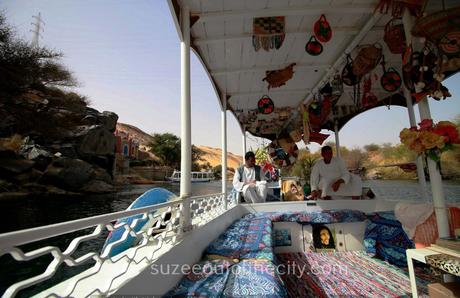 Back at the hotel, the staff seemed to have adopted me, with various members like Shazly, Kareem and Hassouna doting on me, stuffing me with food, offering boat rides and trips to temples. Exasperated by my sudden and overwhelming laziness, Shazly pretty much dragged me onto a motorboat and gave me a tour of Aswan by Nile, showing me the Cataract Hotel, Mohamed Mounir's villa, the Agha Khan Tomb, a bunch of pharaonic tombs and ruins, and the Aswan gardens.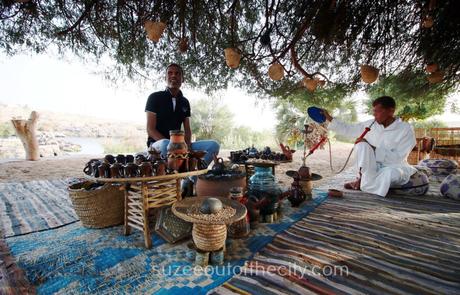 We stopped to drink Gabana at one of the riverside cafes, where Shazly explained the tradition of this delicious, slow-roasted Sudanese coffee (which I first tried in Marsa Alam): you either have one, or three, or five, or seven rounds. If you want to stop drinking, you have to turn over your cup, otherwise they will keep serving you. Gabana is pretty strong coffee, so on average I can handle three, but anything more and I'll have a sleepless night. But trust me on this; if you love, you don't say no to gabana.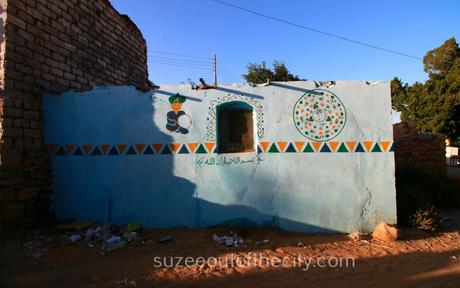 The next evening, I begrudgingly made my way to Aswan's train station for my return trip at 11PM. Having waved goodbye to everyone and prepared myself for a 14-hour train ride back to Cairo, I walked into the station only to be stopped by a greasy plainclothes police officer who said I'd missed my ride by about four hours. Turns out the online train ticket company had printed out the wrong ticket for me, and I was stuck in Aswan. Greasy officer smoothed down his moustache with his pinkie finger - he was also wearing a purple velvet jacket and a gemstone ring, which frankly made me nervous (purple velvet does that to me) - and leeringly whispered: 'I can put you on the emergency train, which is only for the police, as a special favour if you'd like it...' *wink* *wink*. To which I screamed internally, called Shazly and begged him to send the driver back to pick me up.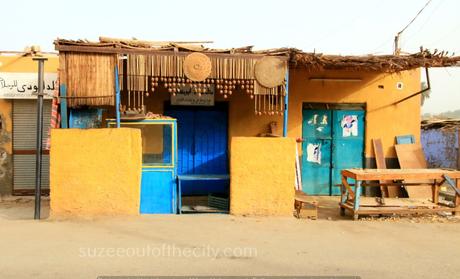 The following morning, I woke up back in Nubian Dream, and was met with giggles and 'You're still here?' by everyone there. But that was fine, because I hadn't wanted to leave in the first place. In just two nights, I'd become part of a bigger family of strangers, including fellow travellers and the next-door neighbours who came over to smoke and chat with Shazly, and laugh at me and with me.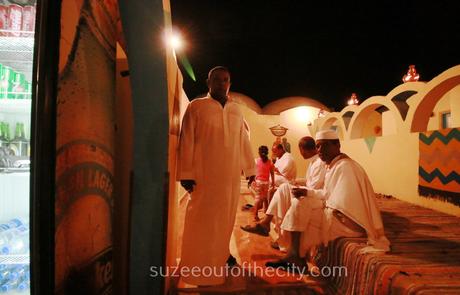 The other thing that completely struck me was how uncomfortable they felt about discussing money, and how they found me to be a little too much when I'd ask for the bill. The contrast between my Cairene frankness and their Nubian hospitality was palpable; after a three-hour boat ride with Karim, I had to argue with him and Shazly for a good 45 minutes to get them to name a price for the trip. They both shrugged it off and explained that as I was a guest in their home, it was the least they could do. I pointed out that they ran a hotel and I should be paying money. Both sides blinked at each other in disbelief.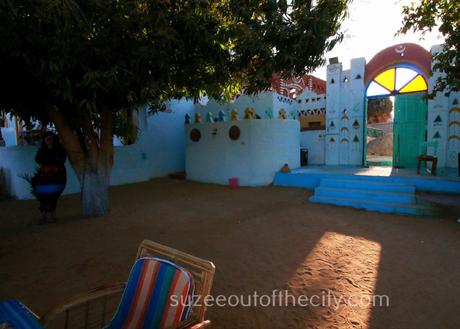 This, in addition to the gentle Aswan weather and wonderful sun, led to my having the most relaxing and beautiful weekend holiday. And so it was no surprise that I returned just two months later, dragging a friend along with me, who also fell in love with Nubian Dream and its family, and also struggled to return to Cairo. Aside from the incredible albeit freezing experience of swimming in the Nile, we did little other than lounge around, nap, eat and make friends with more Nubians.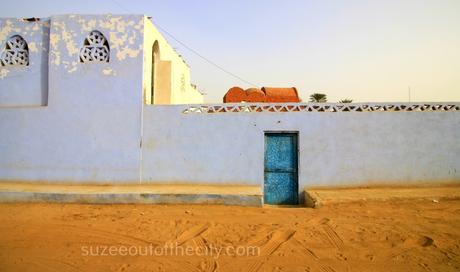 Judging by my three naps a day and general inability to do fuck-all, Cairo was incredibly draining while Aswan, in its stunning landscapes, beautiful people and gentle atmosphere, was the perfect antidote, the perfect restorative medicine.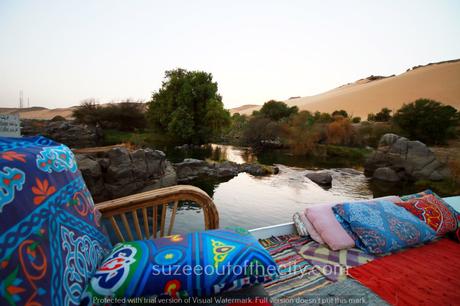 If any of this sounds vaguely appealing, I beg you to please go to Aswan and thank me later.