Have you ever noticed that when a candle burns out there is still a good amount of wax left over in the bottom of the container?  Well this happened to me the other day when my very favorite candle flickered its last flame.  I decided to make a new one out of the left over wax and a left over mini jelly jar from our wedding favors.  Here is how it turned out: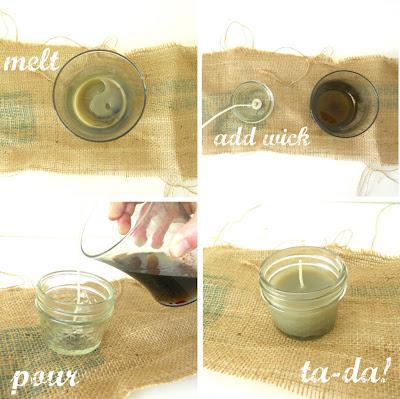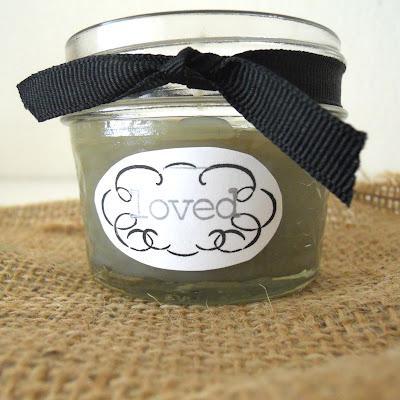 Directions:
1.  If you are going to use the microwave to heat the wax (I did) make sure to take out the old burned out wick because it has a metal base.  And don't forget to clean out your microwave after you are done!
2.  Heat the wax in the microwave in 15 second intervals until it is melted.  BE CAREFUL it will be very hot.  You can also melt the wax by setting the base of the candle in very hot water until it melts.
3.  Get your new container clean and ready and add the new wick.  I bought mine from Michaels.  You can stick the wick to the bottom of the container by dipping the base in a little melted wax and holding it to the glass until it sticks.
4.  Pour your melted wax into your new container and make sure the wick stays upright.
5.  Wait about an hour for your new candle to dry.
6.  Then decorate!  I used some cardstock, these adorable free printable apothecary labels, a stamp, silver ink, mod podge and a ribbon to decorate mine.
7.  Enjoy! :)