"Silence is an endangered quantity in our time... Silence, embraced, stuns with its presence, its pregnant reality—a reality that does not negate reason and argument, but puts them in their place." ~ 
Krista Tippett  
NOTE: I spend my Wednesdays Unplugged from appointments. It's my day to stay home, enjoy cooking and welcome our kids and grandkids for dinner in the evening. We end our meal with quotes from the Norwegian 'Quote Cup' passed on to me from my grandmother. I share a quote and a recipe here each week, and sometimes some photos of family fun. I love trying new recipes...and love getting recipes you would like to share!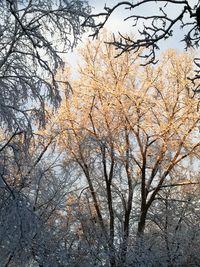 Went to hear Krista Tippett speak last night. She shared some thoughts from her new book in process... what a treat! Her quote above reminds me of how I woke one morning last week to a beautiful fresh snow cover... with morning light shining silently through the trees and setting one of them aglow. That in turn reminds me of how beauty is an essential part of our being and happiness... it is all around us, all we have to do is recognize it and it will nurture us... and all of this reminds me how interconnected everything is, makes me think of "
Because a Little Bug Went Ka-Choo!
"...
RECIPE OF THE WEEKLast week I was looking for a hot appetizer recipe using the black beans I had on hand and found a recipe for refried beans which becomes the base for a cheesy dip from Closet Cooking. I loved the refried beans by themselves as well as in the dip.
REFRIED BEANS and HOT CHEESY DIP
REFRIED BEANS
1/4 + pound bacon
1 small onion, chopped
1 clove garlic
1 can black beans, drained and rinsed
1 tablespoon chili powder
1 teaspoon cumin
Water
Cut the bacon into small pieces and fry in large pan to create about 2 tablespoons hot grease. Add the onion and saute until tender, about 3-5 minutes. Add the garlic and cook until fragrant, about 1 minute. Add the beans, chili powder and cumin and cook until warm. Mash the beans and add water if needed to get them to the consistency that you want.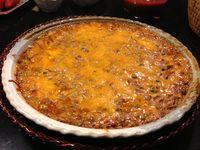 DIP
1 batch refried beans
4 ounces cream cheese, at room temperature
1 cup sour cream
1/2 cup green onions, sliced
2/3 cup salsa (no excess liquid)
Taco Seasoning

1 tablespoon chili powder
1/2 teaspoon paprika
1/4 teaspoon cayenne pepper
2 teaspoons cumin
1/2 teaspoon oregano
1/4 teaspoon garlic powder
1/4 teaspoon onion powder
1 teaspoon salt
1 teaspoon pepper

1 four-once can diced green chiles, drained
1-2 cups shredded cheddar cheese, divided
Mix everything except about half the cheese in a large bowl. Pour the mixture into a flat baking dish and top with the reserved cheese. Bake in a preheated 350 degree oven until it is bubbling on the side and golden brown on top, about 45-50 minutes.
Sharlene Hensrud, RE/MAX Results - Email - Minneapolis Realtor Who Cooks