NOTE: I spend my Wednesdays Unplugged from appointments. It's my day to stay home, enjoy cooking and welcome our kids and grandkids for dinner in the evening. We end our meal with quotes from the Norwegian 'Quote Cup' passed on to me from my grandmother. I share a quote and a recipe here each week, and sometimes some photos of family fun. I love trying new recipes...and love getting recipes you would like to share!
"Being in your own life is the most precious thing there is." ~ Storypeople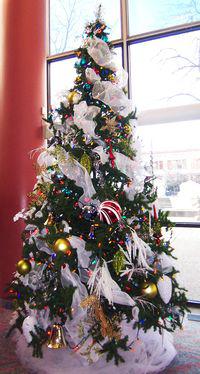 It is hard to believe that today is the first day of winter and Christmas is this weekend when there is no snow on the ground and temperatures have been lingering above freezing... after all, this is Minnesota!  I must admit it is nice not having to deal with ice and snow but I also admit I really like a white Christmas. Snow or no snow, Christmas is that special time of year when we set aside time to celebrate and treasure what is most precious in our lives.
RECIPE OF THE WEEK
I like to try a new cookie each Christmas season and I made these last week from the Food Network Magazine. The ground nuts in the dough gave them an interesting coarse texture, very tasty and not too heavy although a little crumbly. The recipe called for heaping teaspoonfuls of dough but I would make the cookies smaller next time so they are bite size... used raspberry jam and lemon curd for fillings, both very good. I used mostly almonds for the dough with a few peanuts, peanuts for the top, sprinkled with demerara sugar.

NUTTY SANDWICH COOKIES
3/4 cup pistachios, almonds, pecans, peanuts or hazelnuts, plus more for topping
1/2 cup powdered sugar
1/4 cup granulated sugar
1 cup flour
1/2 teaspoon ground cinnamon
1/4 teaspoon salt
1 stick unsalted butter, at room temperature
Coarse, raw, sanding or brown sugar for optional topping
Jam, lemon curd, chocolate-hazelnut spread, melted chocolate or frosting for filling
Preheat oven to 325 degrees F. Line 2 baking sheets with parchment. Pulse the nuts and sugars in a food processor until finely ground. Add the flour, cinnamon and salt and pulse until combined. Add the butter and pulse to form a soft dough, using your hands if necessary for final blending.
Form small balls and press flat between your hands, using your fingers for final flattening and shaping on cookie sheets. Place about 1 1/2 inches apart to allow for some expansion. Sprinkle with demerara or other topping sugar. Press a whole nut into the top of half of the cookies.
Bake until lightly golden, about 15 minutes. Let cool 3 minutes on baking sheets, then transfer to racks to cool completely. Spread your choice of filling on the flat side of a cookie, sandwich with another cookie.
Sharlene Hensrud, RE/MAX Results - HomesMSP.com