NOTE: I spend my Wednesdays Unplugged from appointments. It's my day to stay home, enjoy cooking and welcome our kids and grandkids for dinner in the evening. We end our meal with quotes from the Norwegian 'Quote Cup' passed on to me from my grandmother. I share a quote and a recipe here each week, and sometimes some photos of family fun. I love trying new recipes...and love getting recipes you would like to share!
"Follow your instincts. That's where true wisdom manifests itself." ~ Oprah Winfrey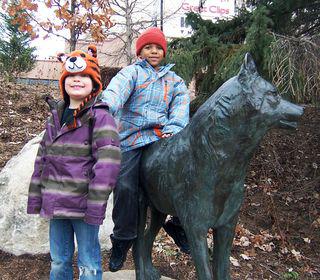 We went to the zoo the day after Thanksgiving last week and had a great time. After we were there I read a bit about a family who always starts their Christmas celebrations with a trip to the zoo on December 24th. As our family starts to develop new traditions, I am thinking this day-after-Thanksgiving visit may be worth considering as a 'keeper', also flexible for all ages and numbers... we'll see what next Thanksgiving brings.
RECIPE OF THE WEEK
This week's recipe is an unexpected one. I love cranberry sauce and avoid canned products whenever I can but most of the fresh recipes are so 'fussy'. I decided to try a simple, basic cranberry sauce from Epicurious.com this year and everyone loved it... I am sharing it here so I don't lose it!  The recipe called for grated orange peel but I didn't have any oranges on hand so used Meyer lemon peel which tasted great.
BASIC CRANBERRY SAUCE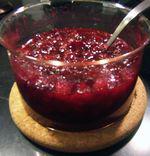 16 ounce bag fresh cranberries
1 1/3 cup sugar
1 1/3 cup water
1 tablespoon finely grated orange or lemon peel
Scant 3/4 teaspoon coarse kosher salt
Bring all ingredients to a boil in a heavy medium saucepan, stirring often. Reduce heat to medium-low and simmer until most of the cranberries burst, stirring occasionally, about 10 minutes. Transfer sauce to medium bowl. Cool, cover, and refrigerate cranberry sauce. Sauce can be prepared up to a week ahead and refrigerated until serving.
Sharlene Hensrud, RE/MAX Results - HomesMSP.com