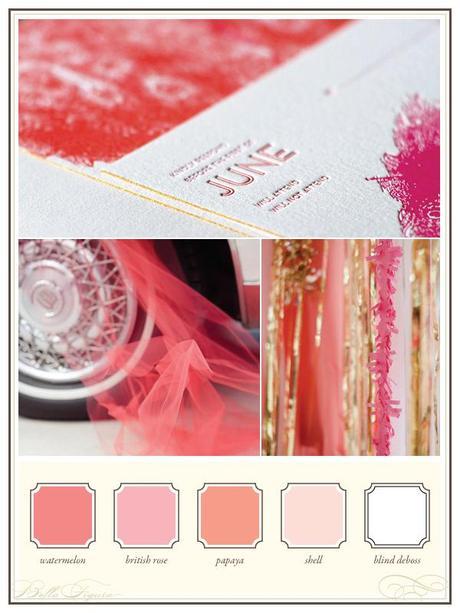 Bella Figura pink letterpress stationery theme
There are lots of words that start with W. It took a while to come up with the right name for this weekly feature – but I think Wednesday Writes covers it nicely.
Wednesday Writes on English Wedding
Every Wednesday I will be indulging my love of papery things and sharing my favourite new invitations, paper accessories, calligraphy and more with you. I know I'm not the only one here with a passion for paper and letters – so I hope you enjoy Wednesday Writes from today.
So to kick off…
a fab pink stationery colour scheme from Bella Figura (as shown above)
swirling Spencerian script on letterpress invites from Wild Ink Press
destination wedding invitations, Greek styley with blue bits from Oh So Beautiful Paper

Gorgeous aquatic blues from Wanderlust Cards

Beautiful pearl jewelled wedding invitation from Wanderlust Cards
I love these invitations by Wanderlust Cards, who are based in Scotland. Their wedding stationery always has such a luxurious feel to it: this intricate little jewel embellishment with three pearls is my favourite, but I love the blues above as well.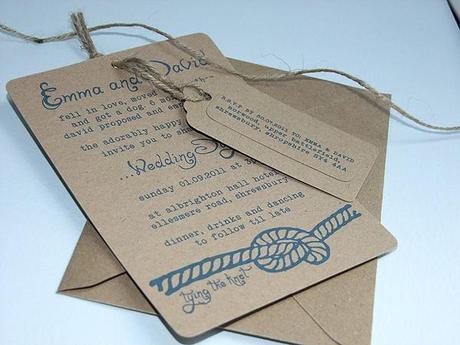 Artcadia new wedding invitation the Knot
Artcadia (seen back in November on the English Wedding blog) have launched this new range of eco friendly manilla wedding invitations which I love! The knot design is sweet and I love the fonts and colours they've used.
Calligraphy wedding invitations by Urbis Scriptores – I'm a big fan and I love their new Louise boxed wedding invitation design
The Paperie has some gorgeous wedding diaries and planners (great if you're newly engaged)
These floral wedding invitations from Sparkle & Rose on the Wedding Invitation Shop Blog are really pretty and elegant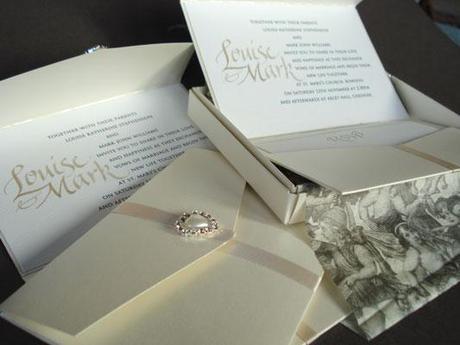 Beautiful boxed calligraphy invitations for luxury weddings by Urbis Scriptores