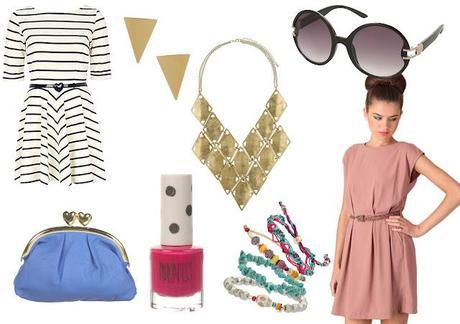 Topshop:
Stripey Skater Dress


Gold Earrings

Gold Necklace
Sunglasses
Purse
Nail Varnish
Friendship Bracelets
&
Pink Dress - Missguided
I tried to find the links, but the dress has disappeared within a few minutes off Topshop! Also, if the links aren't working.. I'm sorry. It took so much time to link them, because Blogger is annoying tonight. So. Tired.
These are things that I've been coveting for this week.. And yeah, they're all very summery.. So I'm guessing I'm wanting summer to come quicker!
Off to Maraquesh (if that's how you spell it) in a few weeks for a Hen Do. So that'll be nice!