"Any American who is prepared to run for president should automatically, by definition, be disqualified from ever doing so." ~ Gore Vidal
NOTE: I spend my Wednesdays Unplugged from appointments. It's my day to stay home, enjoy cooking and welcome our kids and grandkids for dinner in the evening. We end our meal with quotes from the Norwegian 'Quote Cup' passed on to me from my grandmother. I share a quote and a recipe here each week, and sometimes some photos of family fun. I love trying new recipes...and love getting recipes you would like to share!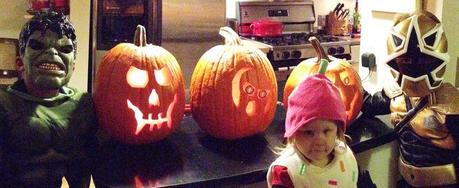 We aren't gathering for dinner tonight so our cupcake and super heros can go trick or treating... carved pumpkins on Friday night before going to All Saint's Carnival... HAPPY HALLOWEEN!
RECIPE OF THE WEEK
This week's recipe is a hearty soup that was a favorite of one of Minnesota's famous politicians... the late vice president and senator, Hubert H. Humphrey. It is thick and hearty, more like a stew. Even my husband and our son who don't like soup liked this one.
HUMPHREY'S BEEF BARLEY SOUP
1 1/2 pounds stew beef
Soup bone
1 teaspoon salt
1/2 teaspoon pepper
1/2 cup barley
2 bay leaves
4-5 carrots or 1 bunch green top carrots, sliced
1 cup chopped celery
1/2 cup chopped onion
1 cup chopped cabbage
1 can (14.5 ounces) petite diced tomatoes
1 tablespoon Worcestershire
Pinch oregano
1 teaspoon beef bouillon
Cover meat and soup bone with cold water in heavy 4-quart kettle. Add salt, pepper, barley and bay leaves. Bring to boil and reduce heat. Simmer for 1 1/2 hours. Add carrots, celery, onion and cabbage; simmer for 1 hour. Remove bone and bay leaves. Cut meat into bite-size pieces. Add tomatoes, Worcestershire sauce, oregano and bouillon. Simmer 1/2 hour longer or transfer to crock pot on low heat until serving.
Sharlene Hensrud, RE/MAX Results - Email - Minneapolis Realtor who cooks