The South West of England has an amazing collection of great wedding venues. From classic country houses through to trendy urban venues, the region has such a fantastic selection for your wedding day. Based just outside Bristol, I am in an ideal position to photograph weddings throughout the whole of the South West. From Cornwall through to the Cotswolds and beyond. I have been lucky enough to photograph at many wedding venues throughout the South West. In no particular order, here are some of my favourite wedding venues South West.

Orchardleigh House is one of the most stunning wedding venues in Somerset. It is a stunning country house with amazing grounds. There are two options for your civil wedding ceremony. You can have exclusively hire Orchardleigh House itself with its gorgeous period features or The Walled Garden which is a light and bright orangery. Orchardleigh also has two estate Churches which are both lovely. I have shot here in the middle of summer and also a couple of weeks from Christmas and it's always a stunning venue. The food and service are exceptional!
Click Here to see an Orchardleigh House Wedding
Follow Orchardleigh: Website - Instagram - Facebook - Twitter - Pinterest
Hestercombe is such a unique wedding venue. With use of The Orangery and the main house as well as the spectacular gardens, this is a fabulous venue for your wedding day. I love the fact that it is on the side of a hill. Many wedding venues are pretty flat but with the hill, you get amazing views as well as different terrain for family and couple shots. I love the Orangery for the ceremony with the steps down into the room itself. This means the groom (if he decides to look around) gets to see his bride coming down to the ceremony. The wedding co-ordinators at Hestercombe Gardens are really helpful with nothing being too much trouble.
Click here to see a Hestercombe Gardens Wedding
Follow Hestercombe Gardens: Website - Instagram - Facebook - Twitter
Wells Cathedral
Any Cathedral is an incredibly grand place to get married. Wells is one of the most famous in the country with so much history its an incredible pace to say that you got married. Not only is the cathedral itself simply stunning but there are many other areas beyond the main room. The Chapter House is an amazing round room with a stunning roof. Wherever you are having your wedding reception, remember to have a few photos taken outside the cathedral. It's not every day you have your friends and family in front of one of the most amazing cathedrals in the country!
Follow Wells Cathedral on: Website - Facebook - Twitter
Bishops Palace Wells
Whether you get married at another location and have your reception at the Bishops Residence or have your whole wedding there, you will have a stunning backdrop to your day. The architecture is simply stunning and if you are fortunate enough to have great weather, the drinks reception can be held on the lawn. This is such a unique wedding venue with a medieval vaulted undercroft, the Palace Long Gallery, outdoor terrace and acres of stunning gardens available to you and your guests.
Follow Bishops Palace Wells on: Website - Instagram - Facebook - Twitter
Manor by the Lake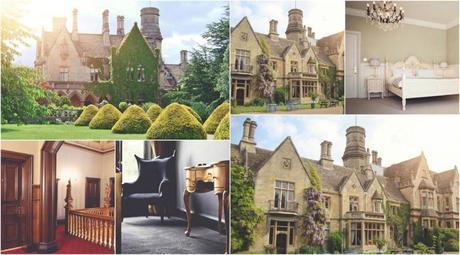 One of Gloucestershire's most amazing wedding venues is the Manor by the Lake. It's not surprising that they have numerous awards including Regional Wedding Venue of the year with the Wedding Industry Awards. Based just outside Cheltenham, this is a gorgeous wedding venue both inside and out. The superbly manicured tree-lined path which leads up to the manor itself is a stunning feature.
Follow Manor by the Lake on: Website - Instagram - Facebook - Twitter - Pinterest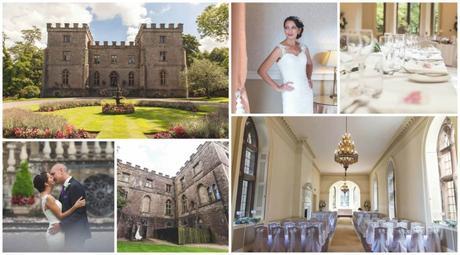 Clearwell is an amazingly popular wedding venue in Gloucestershire. They host a very large number of weddings per year but they always make the bride, groom and their guests feel very special. It is simply one of the best castles in the country. The venue is amazing inside and out and they are continually looking for ways to improve. It's obviously an old building yet has a very bright and fresh feel and the gardens are impeccably well looks after. If you would like to have your wedding in a church rather than at the castle itself, St Peters is just outside the Castle gates with some brides choosing to walk to their wedding!
Click Here to see a Clearwell Castle Wedding
Follow Clearwell Castle on: Website - Instagram - Facebook - Twitter - Pinterest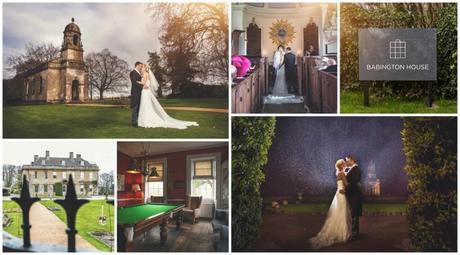 Babington House is a very popular wedding venue with quite a few celebrities choosing to have their weddings there. It's one of the few wedding venues I know where the church in the grounds is still available for the ceremony itself. It's lovely to see the bride walking from the house itself and across the lawn into the church. Babington House itself is gorgeous. There are lots of rooms to explore and the grounds are amazing. Babington is a fantastic choice if you are looking for a secluded countryside getaway for your wedding day.
Click Here to see a Babington House Wedding
Follow Babington House on: Website - Instagram - Facebook - Twitter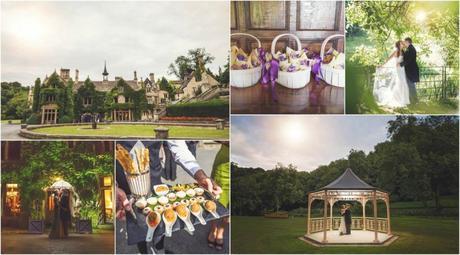 Close to both Bath and Bristol and easily accessible for couples based in London, Manor House is a fantastic choice of venue for your wedding. The house itself and the grounds are amazing. Now with the permanent gazebo in their grounds, you have the option for an outdoor wedding ceremony (as long as the weather is on your side of course!). The food and service from everyone involved in your day is amazing.
Click Here to see a Manor House Wedding I photographed
Follow Manor House Castle Combe on: Website - Twitter - Pinterest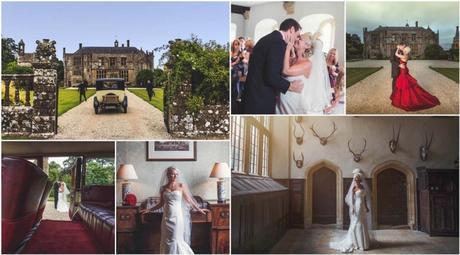 What a gorgeous wedding venue Brympton House is! From the moment you arrive through the gates and head towards the amazing main building, you know it's a little bit special! The ceremony room is light and bright and the views from the balcony during the reception drinks are lovely. Personally, I love the main hall with the huge windows and wood panelled walls.
Click Here to see a Brympton House Wedding
Follow Brympton House on: Website - Facebook - Twitter - Pinterest
This is just a small selection of wedding venues South West that I have been fortunate enough to have photographed weddings at. To see more from throughout the UK and abroad, Click HERE to visit my Wedding Venues pages.