If you search the Internet for " questions to ask wedding photographer ", you can get hundreds of questions that you should ask. The huge majority of these are very sensible questions such as 'What do you charge', 'what if you break your camera', etc.
In 10 years of being a wedding photographer, I have been asked pretty much every question possible. I sometimes joke that I give a prize for a new question when I meet with a bride and groom. I love being asked a new question that gets me thinking.
In addition to the classic questions you should ask a wedding photographer, I have created a list of 10 that are a bit more probing and hopefully will be more interesting to both you and the photographer. There is a list below and then I have answered the questions as well.
Feel free to use these questions when you meet with your wedding photographer.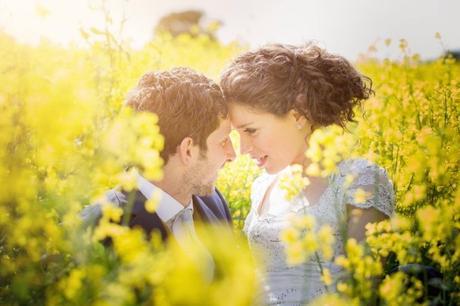 What do you love about photographing weddings
How would they describe your style
What do you think differentiates you as a wedding photographer
What is your biggest frustration on a wedding day
What's the best bit of wedding advice you have picked up
Do you ever turn down weddings? If so, what was it that you weren't happy with?
What made you choose your album suppliers?
Have you ever had a serious mess up at a wedding?
What is your favourite piece of equipment
What happens if you get hit by a bus?
It wouldn't be right to list wedding photography questions without answering them myself.
1. What do you love about photographing weddings
The thing I love most about being a wedding photographer is giving memories to couples that they, and hopefully generations to come will look back on and love. Weddings for a photographer can be quite an intense experience. All you want to do on a wedding day is to capture some amazing memories that the bride, groom and their families will treasure.
It's amazing to think that my photos are out there being enjoyed and will be for many years to come. Hopefully well after I am gone, future generations will be looking back at their family photos.
2. How would they describe your style
I wrote an article on my website about the main different styles of wedding photography which you can read HERE. My approach is now typically called 'Contemporary Wedding Photography'. This essentially means that I mix a few styles to produce a great collection of wedding photos. For 80% of the day, I am a 'guest with a camera' and adapting a reportage approach.
By that I mean that I blend into the background and capture many of those natural images of all the key moments. The rest of the time, I capture family portraits including a group shot of everyone. Then of course we spend a little time together getting some portraits and 'wow shots' of the two of you.
My aim is to provide you with memories from throughout the day that really tell the story along with a little glamour!
3. What do you think differentiates you as a wedding photographer
There are many very capable wedding photographers that produce great work. What I think differentiates me is that I see myself as a wedding professional that happens to be a photographer.
By that, I mean that I understand weddings themselves. I know so much about weddings that has nothing to do with being a photographer. The amount of information that I walk around with in my head about weddings is huge! I have all these random facts that I hope prove useful to my couples. I am certainly not a frustrated landscape or fashion photographer that has to shoot weddings, I truly love doing what I do and I think that matters when you are trusting someone to capture your special day.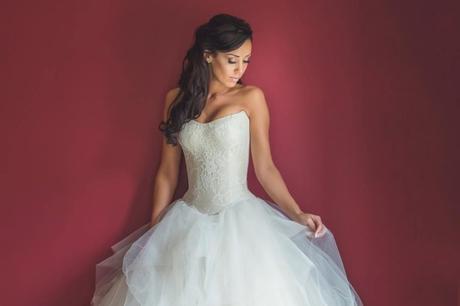 4. What is your biggest frustration on a wedding day
My biggest frustration might seem like an odd one. It's typically parking at the church! Churches are typically beautiful buildings that were built in a time where they allowed parking for 2 horses and a carriage!
On a modern wedding day, there can be over 100 people who attend. As I am often the last to arrive just before the bride, I often dump my car somewhere and run with all my kit as the bride arrives at the church gates. It certainly helps to keep me fit!
5. What's the best bit of wedding advice you have picked up
I have so many little titbits for a bride and groom but my best one still has to be how to go to the toilet in a wedding dress! If you have a long dress, it can often be best to face the wrong way on the loo and have your dress behind you rather than trying to lift your dress up behind you. I have had many brides tell me that this works really well!
6. Do you ever turn down weddings? If so, what was it that you weren't happy with?
It doesn't happen very often but I certainly have turned down weddings. I meet with the majority of couples that book me for their wedding. It's a great chance to get to know each other and find out about their wedding day. On a rare occasion, my instinct says I am not the right fit for the couple and rather than say yes, I let them know that I don't think I am right for their day.
This can be based on something like the style they are looking for whether it's very traditional and posed or intrusive or simply that it's a vintage wedding. I think it's normally a gut instinct and its best to say at that point. I would hate to accept someone's wedding with the feeling that I wasn't right and then the images not come out as they had anticipated.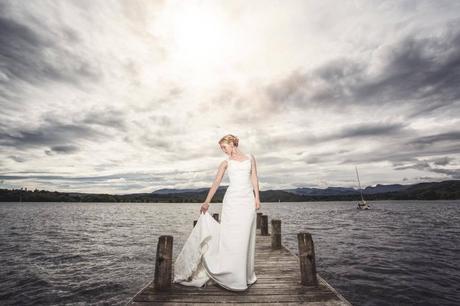 7. What made you choose your album suppliers?
I go to so many photography industry shows and look at lots of album manufacturers. There are so many beautiful album companies to choose from. My main supplier is Queensberry who are based in New Zealand. Their albums are hand-made and their quality and attention to detail is second to none.
The albums that I choose (Queensberry Duo) combines beautiful matted pages along with edge-to-edge printing. With a classic style, these will never looks dated. My other half says that Queensberry's are the albums that little girls visualise as having when they grow up and get married! Everyone loves the feel of the micro-leather covers too
8. Have you ever had a serious mess up at a wedding?
Every wedding is an adventure and there can often be small things that can go slightly wrong. The card on the camera can fill up just as speeches start or batteries run out right at that moment you don't want them to. However, I think every wedding photographer has a few 'interesting' stories.
I once hopped out of my car to photograph the bride and groom arriving at the hotel. I took some pictures and then went back to my car. As I had left my keys in the ignition, the car had decided to lock itself! There I was with all my camera kit locked away with no spare key to get them back! Thankfully I could survive with the camera and lens that I had until the courier arrived with my spare set from home.
I once positioned the rigs on a bench for a nice photo but then knocked the rings with my leg and they disappeared into the grass and bramble below the chair. It took a very scary 10 minutes to find the ring! There are a few other stories but I would be afraid to mention too much in case you think I make a habit. Thankfully nothing has ever affected the outcome of a wedding. It certainly has kept my adrenaline going!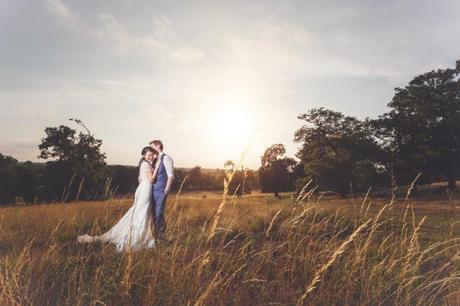 9. What is your favourite piece of equipment
Like most photographers, we are often 'gear junkies'. We love to buy that latest lens, flash or gadget that will of course be the final piece in making us the ultimate photographer!!!
I am (for now) very happy with the cameras, lenses, flashes, etc. that I use. For me now it's those little things that allow me to create more interesting images. I carry a whole collection of items including Christmas tree lights, crystals and all sorts of oddities.
My favourite however is a small piece of Perspex. It's about 6X4 inches and when placed in front of my lens, the image appears to be shot through a window. I love the storytelling feel to my images. I often do pop outside to take a few photos through a real window but that's not always possible. Especially on the 34 th floor!
10. What happens if you get hit by a bus?
Believe it or not, this question or a variant of it is very common at the initial meeting with the bride and groom. The real question is 'what if I am sick on the wedding day'.
Of course I have photographed a wedding when I was sick (man flu, sniffles, etc.). Thankfully I have a great network of professional wedding photographers that I can call on to help. A photographer friend of mine managed to contract conjunctivitis. Of all things for a photographer to get on a wedding day! She asked me to come and support her and in the end, the couple got two photographers for the price of one!
My contract actually says that if I cannot attend your wedding. I will not only pay for the replacement but also refund you what you have paid.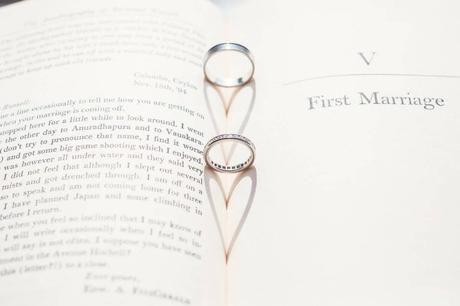 I hope you have enjoyed these somewhat different ' questions to ask a wedding photographer '. Feel free to add some more in the comments and I may add them to the list!