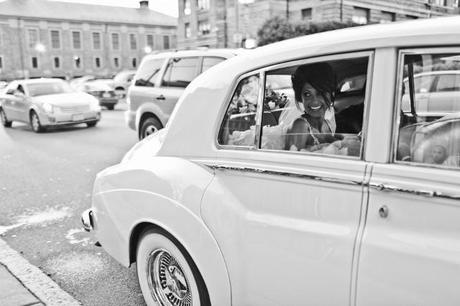 Imagine a wedding where the happy couple didn't show up. Not because the wedding was off or anything, but because no one remembered to arrange transportation to and from the event! Although this is pretty unlikely, it comes close to happening more often than you think. Transportation is just one of those "To Dos" that people forget to do! It's too bad, too because the right wedding day transportation can add a lot to both your wedding day photos, and the event itself.
Pictures like the one above of the bride arriving at the wedding alone in a classic car or limo are timeless and evoke the seriousness and glamour of a wedding. But, the bride isn't the only who needs to get there. Renting a bus for the bridal party or guests can add an element of fun to the day, and is practical. A bus allows family to spend time together and makes sure everyone gets where they need to be. Double decker buses like this one are popular in England.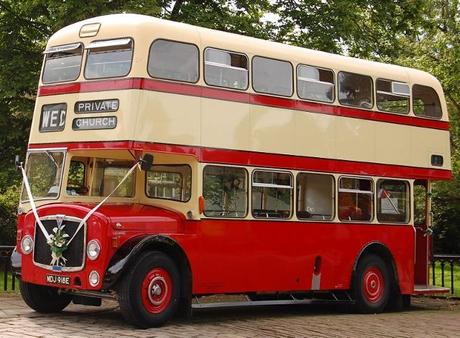 Although Limos are the traditional wedding car, they aren't the only option. A classic sports car, a Rolls, or even a moped or bike can help end your wedding on a high note! We found this fun idea on Green Wedding Shoes.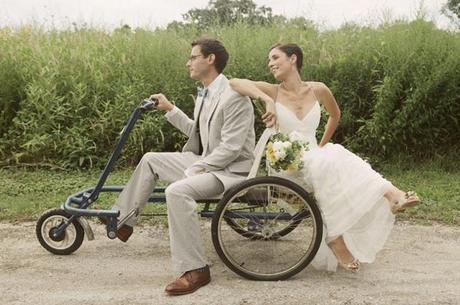 Did you know that GigMasters now offers transportation services? Check out our transportation page for more great ideas in your area.
How will you be arriving to or leaving your wedding day?