This week's Wed­ding Plan­ning or Work is ded­i­cated to my new friend Scar­let Blue. Last Fri­day I skived off WPOW entirely, as I was up to my neck in cal­lig­ra­phy… only to find an email on Sat­ur­day from Scar­let (which she'd sent on Fri­day) say­ing how much she enjoyed my weekly blog roundups… Oops!
Today I'm not skiv­ing off — I've made you a bumper edi­tion of Wed­ding Plan­ning or Work to enjoy. Happy Fri­day everyone!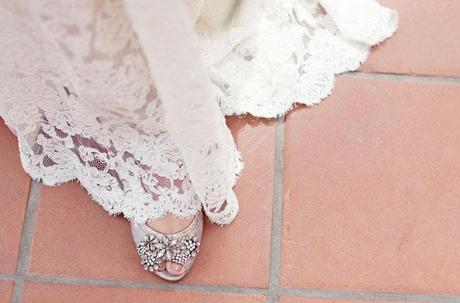 Span­ish inspired wed­ding Photo credit: www.joielala.com
Real wed­dings
I adore Kimberley's wed­ding dress — take a look!North York­shire mar­quee wedding
Roman­tic Span­ish Inspired Wed­ding — a back­less lace wed­ding dress which made my jaw drop — beautiful!
Books and but­tons — I adore this Back­yard Bris­bane Wedding
I've fallen in love with two French wed­ding blogs this week: here's one…French Wed­ding Style
Bev­er­ley and Paul's Scot­tish Wed­ding has all the grandeur you could dream of in a his­toric venue
A stun­ning venue — and a gor­geous wed­ding: Claire and Simon get mar­ried — and scroll down to be impressed by an exquis­ite wed­ding cake
Swish… Bing­ham Hotel Wedding
I adore this Retro Music-Inspired Wedding
Think cre­ative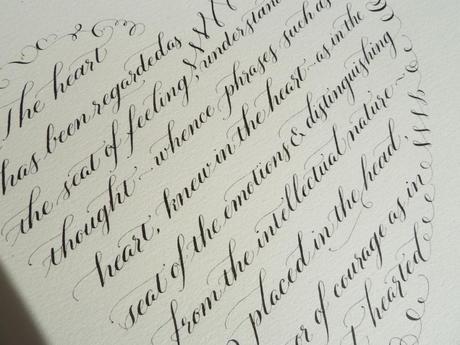 Cal­lig­ra­phy heart by Scar­let Blue www.scarlet-blue.co.uk
I Heart Cal­lig­ra­phy!! Me too, Scar­let

Get inspired by this lit­tle beauty! Rose Cas­cade Wed­ding Cake
Wolf Whis­tle: Wed­ding Sta­tionery Fab, paperytasticness
(I'll apol­o­gise in advance but it has to be said:) Oooooh la la! Yolan­Cris Wed­ding Dress — Lumière Collection
Monty Man­a­tee with some wed­ding theme ideasWed­ding Theme
and last but not least: A Wed­ding for All Sea­sons Designer Wed­ding Show… the first of its kind in the North of England!
Have an opinion
Not for the faint-hearted, or if you're in the wed­ding night­mares stage of plan­ningThe 7 Most Dis­as­trous Wed­dings Ever
The debate goes on… Same sex mar­riage in France
Wed­ding sup­pli­ers (of the lady vari­ety) — read this: it feels good! Women in busi­ness – what do we have in common?
A seri­ous wed­ding dis­cus­sion: cold feet?Should I Can­cel My Wed­ding and Elope? | my hon­est answer
More on stress — an insight­ful blog post Destress Your Wedding-Planning
And one for the road. Would you? Wed­ding Fash­ions for Cats and Dogs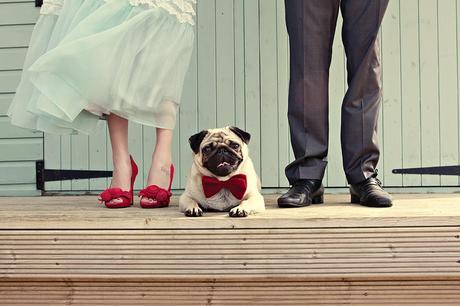 wed­ding fash­ions for cats and dogs. www.intimateweddings.com
Wed­ding busi­ness blogs
I'd say yes — an inter­est­ing blog post Wed­ding Blog Spon­sor­ship — is it a good idea?
Find­ing Your Blog­ging Voice
Geeky stuff: a good update from Google Google Algo­rithm Updates
Even techier: Google Pen­guin Update Is Live
Are your wed­ding busi­ness images opti­mised? Do they show up in image search? Do you want them to? Some tips — really use­ful tips. 1000 Words About Images
Learn­ing to Trust Yourself