It's been a busy week in the wed­ding blog world with plenty of dis­cus­sions and debates get­ting me think­ing, the best of which I'll share with you today. So this after­noon it's not just about pretty ideas (although it's a great place to begin!) — it's impor­tant to stop work for ten min­utes and read some of the best from this week's wed­ding blogs. Dive in and enjoy!
Claire x
Real wed­dings
Feb­ru­ary in Eng­land is not wed­ding sea­son. So here's a Rainy Cal­i­for­nia barn wed­ding I love instead!
Crazy awe­some fun wedding
Engage­ment shoot — A Celtic cou­ple in a Sus­sex Wood
Jane Austen Meets Vin­tage Chic
Think cre­ative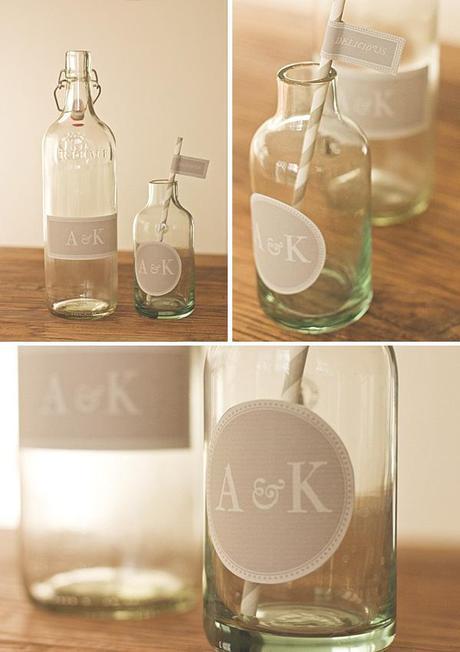 Wed­ding label DIY on Rock My Wed­ding blog
Pretty, nat­ural look­ing and sophis­ti­cated labels for your wed­ding… all in one? Yes, all of that in one blog post —

RMW

Gets Fruity.
It's on the cards… Belles Bridal Bou­tique on Film
This will make you cry. But it will remind you life's too short and to enjoy every sec­ond with your other half. Dear Pho­to­graph
Inspi­ra­tion Board: Rus­tic Rasp­berry and Green Wed­ding a fab color theme and some lovely ideas
Mal­ce­sine Cas­tle Invi­ta­tions Once I drew Mal­ce­sine cas­tle on a wed­ding table plan! My par­ents have hol­i­dayed there… and Bunny Deli­cious has it on wed­ding invi­ta­tions — they're brilliant
A rec­om­mended book for brides-to-be — rec­om­mended by Helena Rose wed­ding plan­ner: Plan­ning Your Per­fect Wedding
Don't tell Kelly, but I just looked at the pic­tures. They're lovely pic­tures! Light­ing Ideas for an Out­door Wedding
Be dif­fer­ent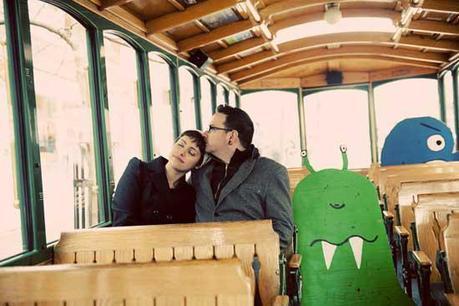 Mon­ster engage­ment shoot by maggiewinters.com on poptasticbride.com/
I love this! Think an engage­ment shoot's bor­ing? Make mon­sters, then make them chase you. Then befriend them and give them a cud­dle. Any­one fancy it? Sab­rina

&

David's Mon­ster Chase Engage­ment Shoot
Love is for every­one: Meet the Old­est New­ly­weds Ever
My friend Beth is up for cake of the year!
Have an opinion!
On Brides Up North wed­dding blog: the debate con­tin­ues… Why Does Good Wed­ding Pho­tog­ra­phy Cost So Much?
Mar­riage is on the rise again! Good news for the indus­try

I've read this twice, and I'm not con­vinced. Sorry, Pin­ter­est. The Honeymoon's Over — I expected this blog post to men­tion copy­right and Pin­ter­est — but it's about what we want from the picture-based social net­work. And I don't get it… Pinterest's still going strong if you ask me.
Anna's thoughts on Inter­na­tional Women's Day are dif­fer­ent. While every­one else cel­e­brated, Anna voiced her annoy­ance at the need for the day… and I'm with her all the way.
For any wed­ding sup­pli­ers look­ing to expand and grow their busi­ness — this might be use­ful: Cre­ative Busi­ness Growth Planning
My new blog crush. It's worth read­ing On reviews and ethics and then stick­ing around to see what else Sara has to say in other posts.
Why Good Adver­tis­ing Works (Even When You Think It Doesn't) Argh… does it really? This is a con­vinc­ing argu­ment but I'm not sure it's proof.
Copy­right — we've seen it before: inde­pen­dent busi­nesses in our indus­try are copied by the big guys. Why? Because we don't have the means to fight them in court. This is all alleged, but if it's true it stinks. Cre­ative And Faith­ful: Claire's Acces­sories ~ Shame On You