Hey guys :) how are you all today? Sorry I've not been my regular updating daily, but I've been super busy. I have a quick post for you today of the look I had for my sister's wedding.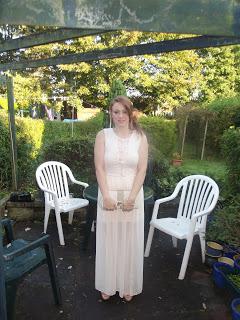 The dress I bought was a beautiful cream chiffon dress from River Island, that cost £50 (but is now on sale for £20.... which makes me sad, thankfully not available in size 8 though, that makes me happier :P). You can see it here.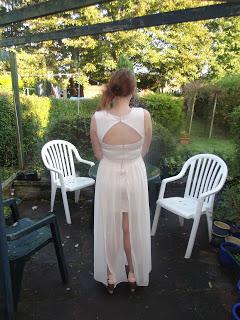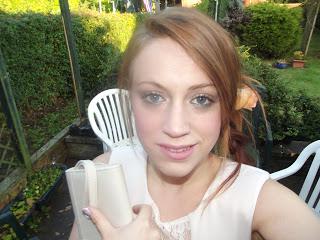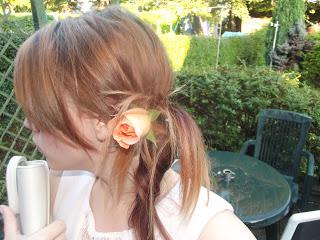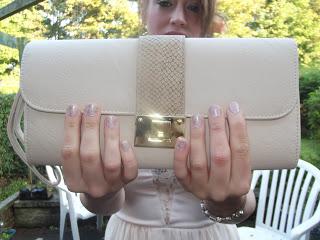 My day time look was really simple, glittery eyes. I really wanted to sparkle. I did a simple side bun with my fringe swept sideways and a fresh rose in my hair.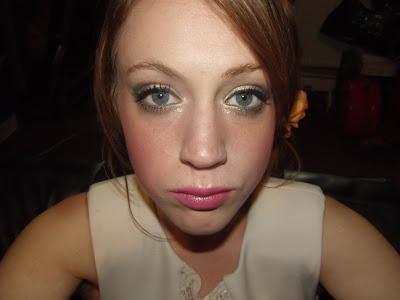 For the evening look, I had kept my dress on.... as did everyone else. For my makeup I added eyeliner and black to dramatise my eyes,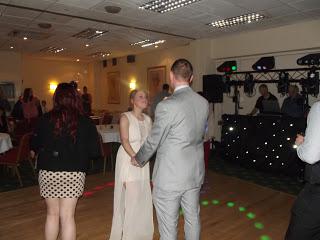 I had a great day, and evening. My Mr looked so lush too!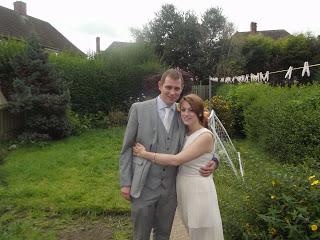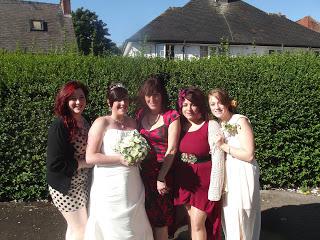 Thank you for reading :).