Whew!  I apologize for the lengthy absence.  It is wedding season, so we have been busyyyyyyyyyy!.  We are finding that more brides these days have short engagements.  We thought we had our year all scheduled out, but have had some short notice weddings.  Wedding design requires many hours of planning, calculating, and shopping.  That's what I have been doing.
One of the aspects of wedding design that I really enjoy is helping the bride select the linens for the reception guest tables.  As much as I love flowers, and think that every bride should have plenty of them, when I consult with clients, I advise them that what will bring them the most value for their dollar are beautiful linens.  The linens bring life to the table and add color where it is most needed.  Centerpieces and tablescapes are enhanced with the right tabletopper .  I do know that expensive linens aren't in every budget, but even the basic colored linens can create a put-together look for your wedding.  If you can't do them on all the tables, do the head table or cake table in a spectacular linen.
Take a look at some of my favorites:
The soft lavender color of these linens from Wildflower Linens compliment the bold reds and deep purples of the flowers.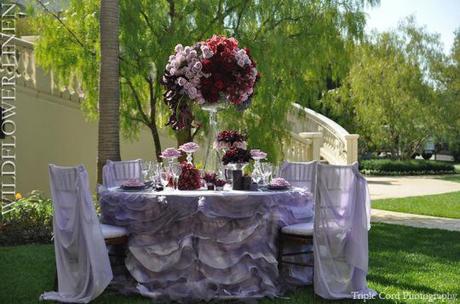 Don't you just love the ruffles on this organza and satin ensemble?  It's so lush, another beauty from Wildflower Linens: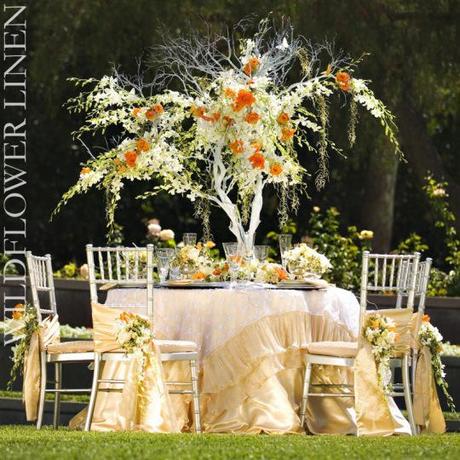 The muted colors in these linens make the vibrant fall colors of the blooms pop: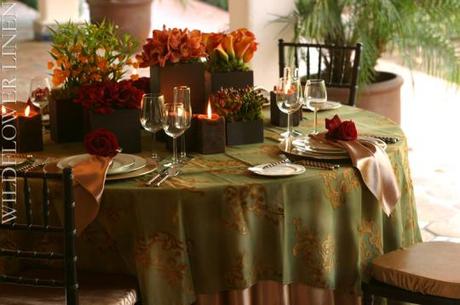 Purple and white are hot colors for 2011 and 2012: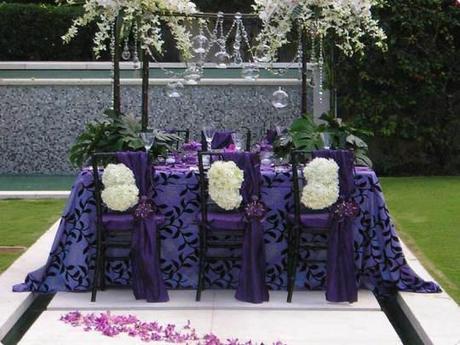 Here is another option for a purple and green color scheme: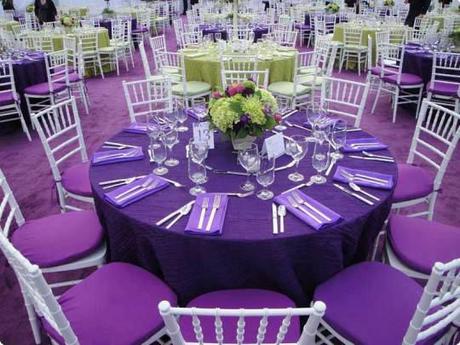 I think I have an orange crush: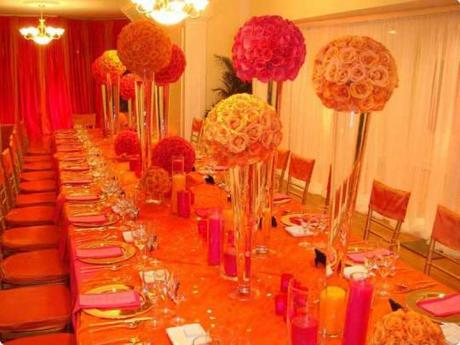 I can't imagine using a boring white, 3/4 length linen under these pretty centerpieces: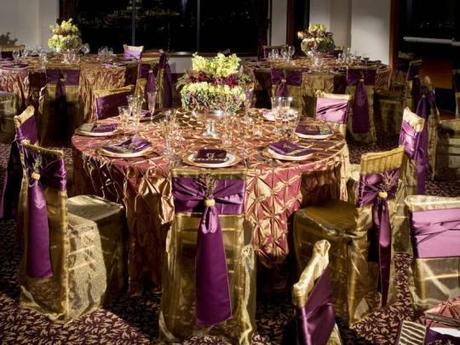 Here are some other great resources for linens for your wedding or special event:
BBJ Linen
Cloth Connection
Mosaic
Wildflower Linens
Which one of the linens above is your favorite?  What colors are you using for your wedding?  Write to me and I will give you ideas for your wedding!
Happy planning,
Pam Archer, President
Pamela's Exclusive Floral & Event Design
Advertisement