One of the most difficult decisions a bride and groom have to make is choosing invitations.  Unless you have an unlimited budget you will need to shop around for an invitation that you like, reflects the style or theme of your wedding, and is reasonably priced.  This process can sap hours of your valuable time.  Minted  is a great source for wedding invitations and save-the-date cards, among other products.  I found some really nice invitations with varied styles, colors and textures there, and they are all very reasonably priced.  Here are some of my favorites:
Kim Kardashian's classic wedding style is sure to bring back black and white weddings.  Pictured here in charcoal grey, this invitation comes in a variety of colors.  I like how it combines traditionalism with a touch of contemporary.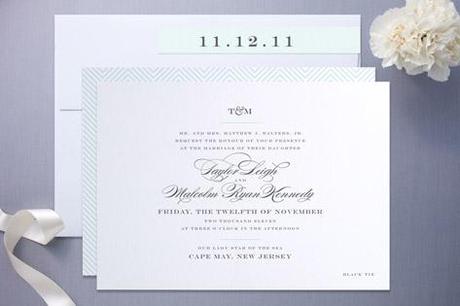 The font on this invitation is what captured my attention.  I love the modern/whimsical look of this invitation.  You can get it in a variety of colors, or personalize it.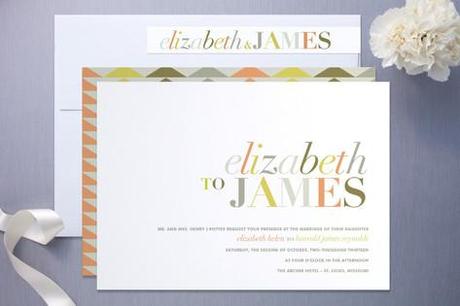 How cute is this one!  Your initials carved in a tree. Wouldn't this be perfect for your casual, outdoor or barn wedding?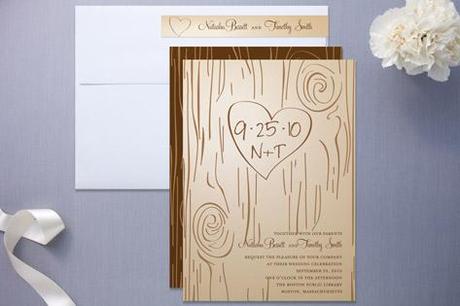 What I really love about this invitation is the color combination.  In Tiffany style, it comes in pearlescent as well as in recycled or standard paper.  I love the aqua!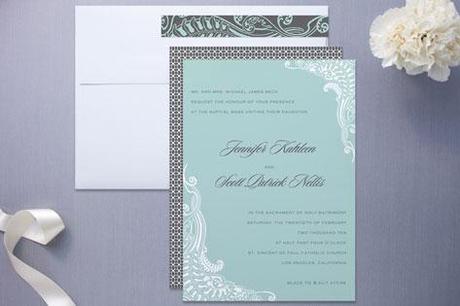 Those are just a few of the hundreds of styles available at  Minted.
I also chose a couple of Save-the-Date cards for you to see.  You can order up to 3 sample from their website so you can see what they look like, and the quality of their products.
The colors of this Save-the-Date card are what caught my eye.  It's different and classy!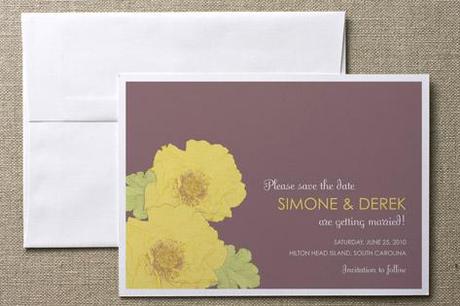 This very nice save-the-date card includes a portfolio of information about your wedding.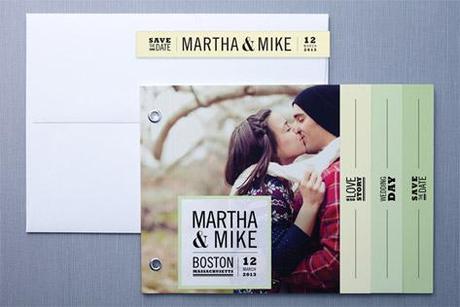 As you can see, the choices are endless!  I encourage you to check out Minted to find your invitations, save-the-date cards, and keep them in mind when you need to order other event invitations, such as for a baby shower.  The site has a forum, which is always nice, because it allows you to bounce ideas off of other brides.  Here are the links to the invitations and the save-the-date cards:
Wedding Invitations 
Save-the-Date
Thanks for stopping by!
Pam Archer
Advertisement