Wedding favor trends change as quickly as dress trends do – if not faster! Wedding favors can be an offshoot of wedding food trends (like our sweet treats), a great way to add to your wedding's theme or enhance your decor, and they're the perfect opportunity to share a little bit of your personality or passions. The hottest trend that we can't get enough of is "rim" favors. They're small tins filled with perfect concoctions for rimming a glass or mug of your favorite beverage. They're easy DIY wedding favors, an inexpensive option, and a fun way to send your guests home with something that will remind them of you every time they take a sip!
Bloody Mary Wedding Favors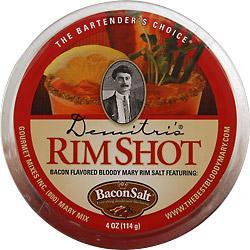 Demitri's Bacon Flavored Bloody Mary Rim Salt
We love the idea of sending your guests off with a gourmet upgrade to their hangover helper. Especially if you and your groom are bloody mary lovers, this favor is perfect. You can create your own bloody mary rim salt, but this bacon flavored (!) tin of salt and spice comes ready to go. Print out labels with your new monogram and a little saying "We hope you had a bloody good time!" or even "For the morning after happily ever after".
Rim Sugar Wedding Favors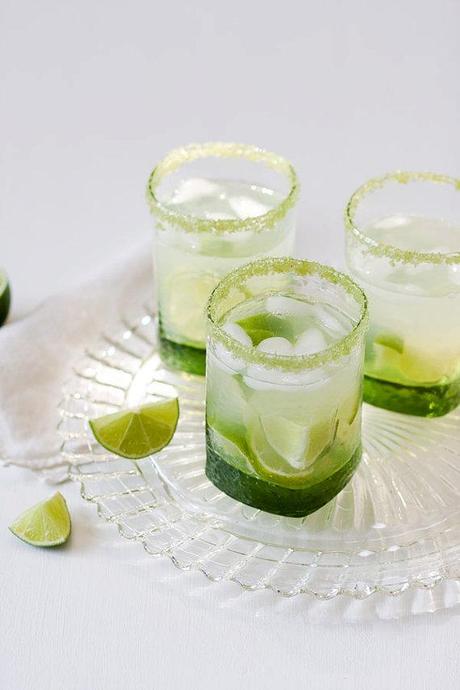 Lime flavored green sugar – perfect for Caiprinhas or Mojitos
When we saw the Etsy vendor Dell Cove Spice company highlighted on Emmaline Bride last week, we were smitten. These sugars come in every color of the rainbow – you can match any wedding palette! They also sell gourmet popcorn seasoning, another excellent wedding favor idea. If you're having a destination wedding (or a mojito is your signature cocktail) these are perfect!
Coffee Rim Sugar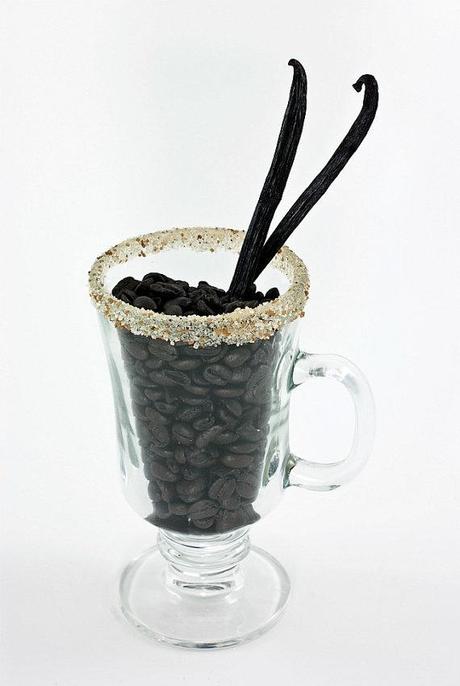 Vanilla coffee rim sugar
If you and your groom are caffeine fiends of a discerning nature, send your guests home with a sweet way to add some sugar to their morning cup of jo.
Margarita Salt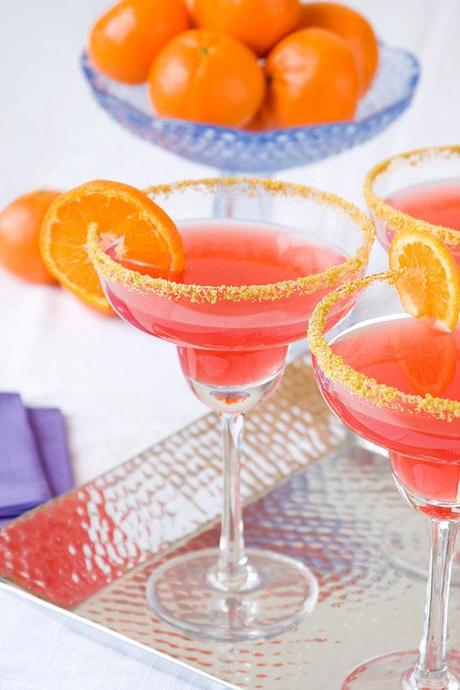 Gold Margarita Salt
Perfect for a fiesta wedding (and really, bridal showers, baby showers or any South of the Border themed party), these colorful favors make a great addition to everyone's favorite tequila concoction. Like the sugars, DCS makes these salts in every color under the sun, but we're partial to the elegant gold color (and how yummy this drink looks!)