The first Backlinking Strategy of the Google takedown course consists of specific, high quality backlinks pointing to your website, (we call these the 'tier 1 links'). Then we create Article Marketing Robot links (called 'tier 2 links') pointing to the previously-created Web 2.0 links.I would recommend using one of the automated software solutions (such as SenukeX) to create the Web 2.0 property links to speed up the entire process  but it's easy enough to do it manually if you are doing 10 or less at a time.
Pro's of Using It…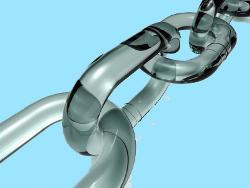 Article Marketing Robot has a one time fee of $97 so there are no monthly charges to worry about.
Powerful link juice with this strategy.
Highly automatable.
Not too expensive.
How To Do It Manually… 
This is where we are going to take advantage of Web 2.0 sites like Posterous and Tumblr, Squidoo etc to create a bunch of 'mini websites' that are all pointing back to our main website.
So here we are going to create a minimum of 5 web 2.0 sites with a relevant anchor text link pointing to our money site.
These websites are like WordPress, Ning, Posterous, Onsugar etc. These are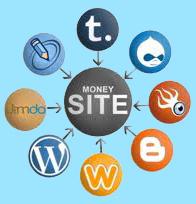 basically sites designed to be really user friendly and allow the average, non-technical person to create their own simple website or blog without having to deal with hosting, domains etc.
You can either write the article yourself or outsource it, whichever you prefer.
In the last year some of these sites have got tougher on you using them for promotional puposes more so than providing value (because they too got hit  by the panda updates) and so 400/500 word articles are the minimum and not the benchmark amounts!
Also write informative articles about the niche to get the backlinks rather than directly promotional and they will stick.
You don't want to waste the time setting these up and then having them deleted or suspended because your pushing too hard for a sale… your presell is on your website these are just to get the SEO benefit and niche related traffic to convert into buyers and $$$!
Finally with many of these you can actually "optimize them" so they receive more "inside" traffic or even just a higher PR and more link juice by simply adding links to your post elsewhere on the sites.
For example hubpages and squidoo you make sure you use good tags and you can also add them to groups etc, just take a look around the site and if you want to do these optimization things then you can and will again be one step ahead of your competition!
Author Bio: Fenix Raw is an IT professional from Exam key. Are you really Looking for this CEH ec1-350 exam assistance? Move ahead to take the benefit of s90-14a Exam and pass your exam easily.
Tagged with 
backlinks strategy