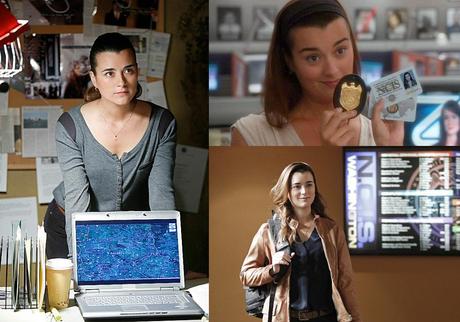 NCIS Agent Ziva David's (Cote de Pablo) exit from NCIS has been a long time coming – well, for us in the UK. Ziva's last episode 'Past, Present and Future' (NCIS Season 11, Episode 2) aired last October in the US, but only made its way to the UK TV-screens last Friday.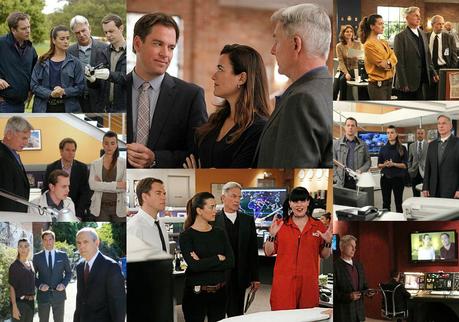 NCIS characters have a bit of a reputation for explosive departures from the show. In the Season Two finale Ari, the Mossad operative and Ziva's half-brother, killed 'pre-Ziva' Kate making it one of the most shocking season finales ever. I don't think anybody saw that coming during the – literally – last seconds of the season finale. It was a perfect and lethal set-up on all levels. In Season Five it was time for the then NCIS director Jenny Shepard (Lauren Holly) to make a gruesome exit. Then there were the deaths of Ziva's dad and Mossad director, Eli David (Michael Nouri) and NCIS director Leon Vance's wife, Jackie (Paula Newsome) midway through Season Ten. Total surprise and in the middle of a season! Nope, did not see those coming either!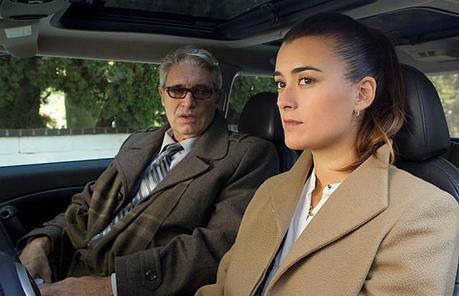 Ziva's exit was not lethal expect on an emotional level. Why? I am sure that the biggest reason for this nonlethal exit was the fact that everybody knew that Cote de Pablo was leaving the show. But also because Ziva was different and she was half of Tiva – Tony (Michael Weatherly) and Ziva – which has been going on for years. And could anybody take another female partner dying on Tony again? Likely not, besides this way we have a tiny bit of lingering hope that Ziva (in reality Cote de Pablo) will one day want to make a reappearance on NCIS.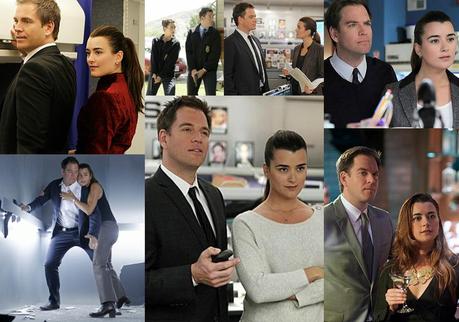 So what happen? The episode picked up where the season premiere left the story – story which has been continuing from the Season Ten. The Brotherhood of Doubt is still on a killing spree and their latest victim was the SecNav himself. They also tried to kill Tony and are now gunning for the whole NCIS team – including Gibbs (Mark Harmon). On their target list is also a philanthropic millionaire, Tomas Mendez, who is put into the FBI's and especially Agent Fornell's protective custody. While all this is going on and the NCIS Team continue to investigate, Tony heads to Israel to find Ziva who's gone off the grid. Well, fair enough the BofD are trying to kill her as well. Ziva is ex-Mossad, so finding her is not fast nor easy. Luckily for Tony the Mossad is happy to help – at least in the beginning.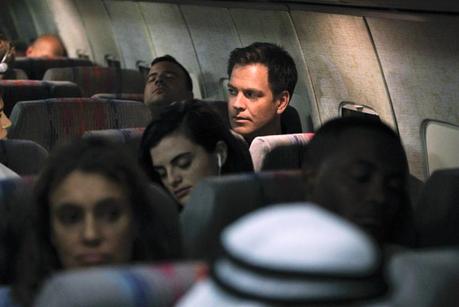 Together with Mossad Agent Adam (and Ziva's pal) Tony starts tracking Ziva down. First they find an old note that Ziva buried in the ground. Ziva wrote it when she was a young girl and it says: 'I WILL: Be a ballerina, ride a horse, live in a castle, visit Iceland and America, and have a boy and a girl.' But now she has had a change of heart and crossed all that out and replaced it with a cryptic 'stop this for him'. Needless to say this sends chills down Tony's back. Luckily they find Ziva's childhood friend Dr. Deena Bashan, who unfortunately does her own lying-game just to spite Tony. Why? Because Deena was going to be engaged to Ari. Yes, THAT Ari who was Ziva's half-brother and whom Ziva killed (while saving Gibbs' life). 'But why should Ziva have the man she loves?', says the bitter Deena.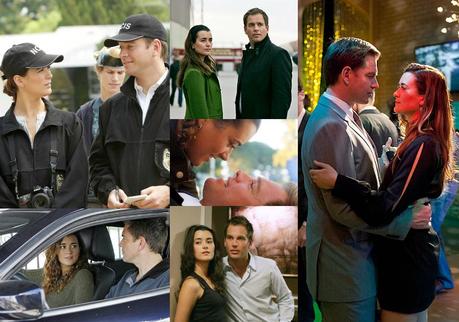 By now Mossad gracefully bows away from the search for Ziva. But Tony is not going to give up and continues to track down Ziva alone. After months he finally finds Ziva in the house where she was born. What follows is a bittersweet and loosing battle for Tony. Ziva wants to change as Deena has made her think about all the people she has killed and that they have been 'somebody' to somebody. Tony tries to get Ziva to go back to D.C. where she can change as much as she wants to. But Ziva is adamant to 'let go of the badge'.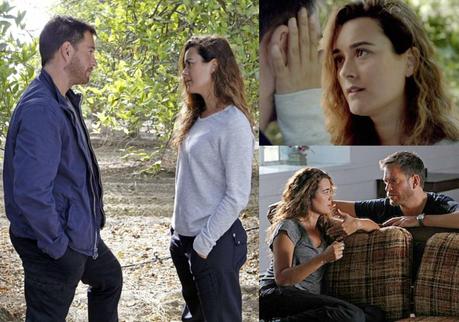 Cue the tissues. 'You can bag groceries for all I care. Just come home,' says Tony. 'I'm fighting for you, Ziva,' he continues. Ziva knows this, but nothing in this world – not even Tony – can change her mind.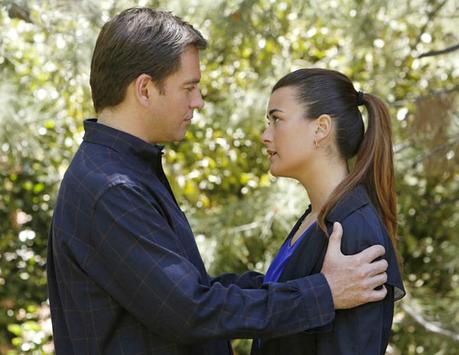 Cue for more tissues as now it's time to head over to the airport for a long goodbye. Tony is wondering what to tell the rest of the team and Ziva relays her tear-worthy messages. But what about Gibbs – the father figure that Ziva is going to 'stop this for'? 'You gotta call the guy', says Tony.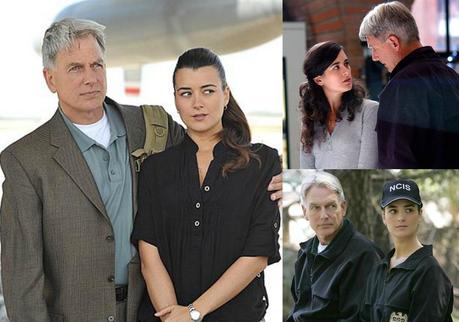 The bittersweet, but lovely goodbye for Ziva continues with the cue for even more tissues as these departing words of Ziva and Tony are just going to make your heart break a little.
Ziva: 'Tony, you're so…'
Tony: '…handsome? funny? What?'
Ziva: 'Loved.'

And like that Ziva's eight years with NCIS have come to a justified and graceful end. Did this nonlethal exit make justice to de Pablo's Ziva? I think so. Her departure was bittersweet like her whole time at NCIS. She will be sorely missed by her team and us the viewers. It's been fun to watch Tiva, but I am afraid there is no happy ending for them. At least not yet. Ziva did not die, so the door for Cote de Pablo's return remains open. Will it ever happen? Most likely not. But then again NCIS is proud for visiting story lines after several seasons. Maybe, just maybe this is not the last time we see Ziva…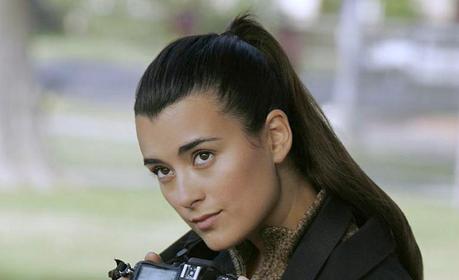 If you are wondering about the Brotherhood of Doubt. The so-called 'victim' Tomas Mendez was in cahoots with them and the one setting off all the bombs. Gibbs ended up shooting him via Agent Fornell's ass – an event that I am sure will be discussed and remembered in the episodes to come. And then there's a new female SecNav at the Navy Yard!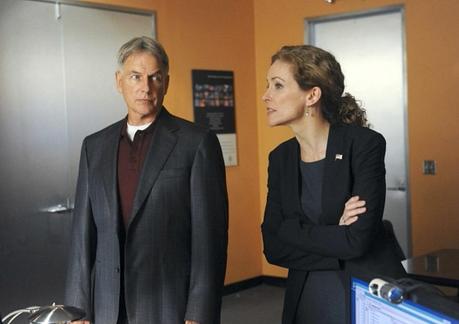 NCIS Season 11 is currently airing on FOX TV in the UK.
Photos: CBS NCIS
The post We Need To Talk About Ziva's Last Episode on NCIS Season 11 appeared first on