Just added ... we couldn't resist ...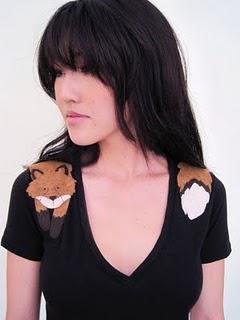 No foxes have been harmed for the making of this t-shirt!
This whimsy tee is an adorable way to show the alternatives to wearing real fur. Made of 60% organic cotton, this tee is from Threads 4 Thought and has been hand-sewn with felt.   Adorable .... and available at Get Go Retro!