Whether you like it or not, your overall look and appearance play a pivotal role in your success in the modern day workplace. The way you dress up, the way you carry yourself and the way you present yourself to a great extent determines your overall image and success at the workplace.
The whole "office style" was not of too much interest to me, until I started a 9-5 desk job a couple years ago. Initially, I was clueless about what to wear and how to dress appropriately for work, but sooner I was able to curate my own style for work, that of course, conferred with the workplace sartorial ethics. Not only was I able to decode the entire 'work appropriate look', but also come with my own ways to step up my office-look game, without breaking any preset rules.
So without any further ado, let's get to the few ways you can up your office style, and still stay within the set 
sartorial
 bounds.....
1) 
COLORS
- colors are a great way to add pizzazz to any look. When I say pizzazz in no way do I mean obnoxiously over the top neons. I mean softer but brighter colors like red, blue, pinks and greens. Unlike me, if wearing a bright top and a bright bottom makes you a bit uncomfortable, how about going monochromatic?A single color outfit, may be a sheath dress or an A-line dress would be forgiving.  If that's still too bright for you, how about adding a pop of color by pairing your basic neutral bottom with a brighter blouse or blazer?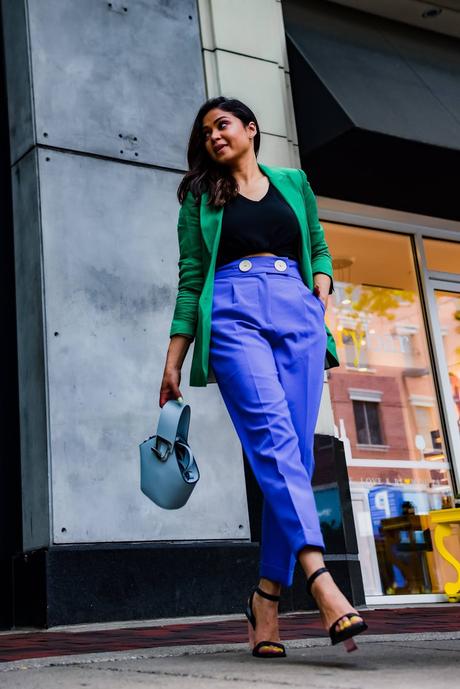 ZARA blazer // ZARA trousers // J CREW t shirt // DANSE LENTE bag // CALVIN KLEIN kim sandals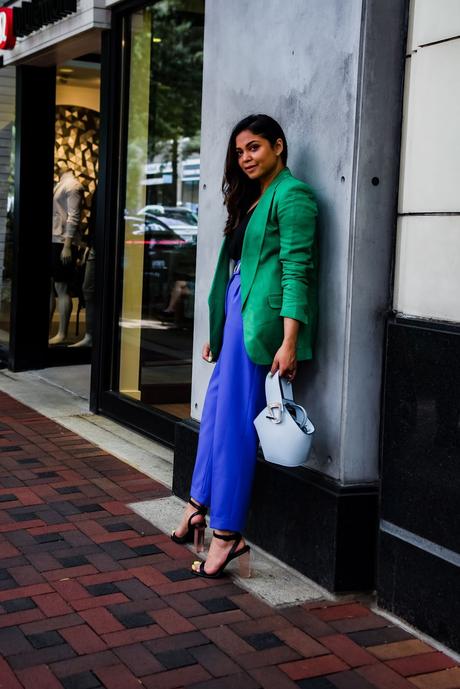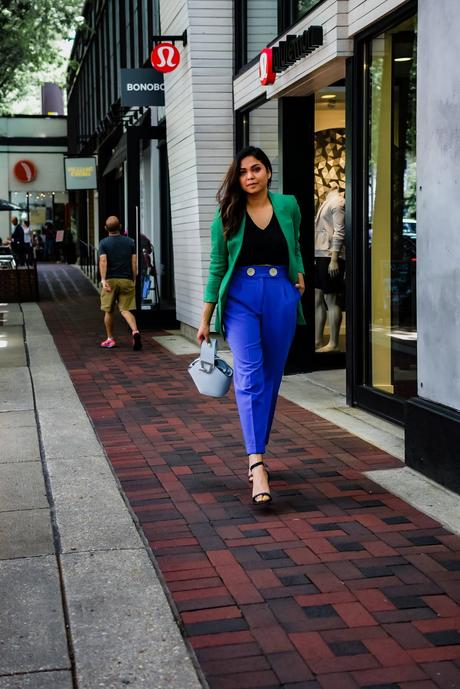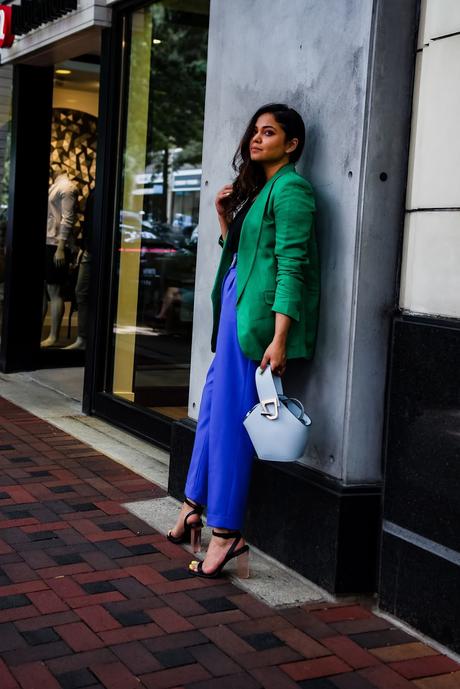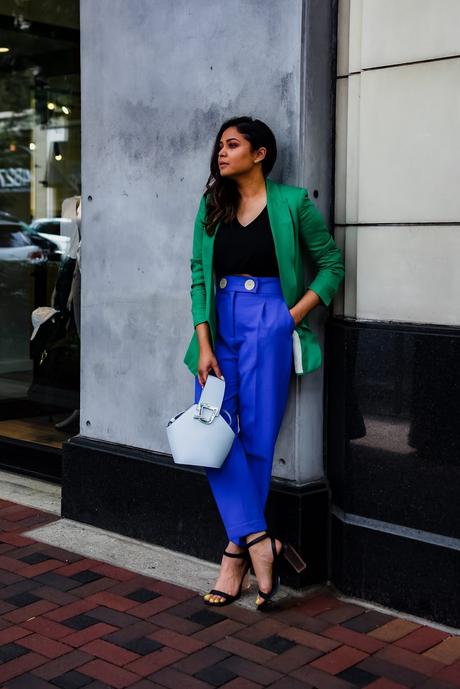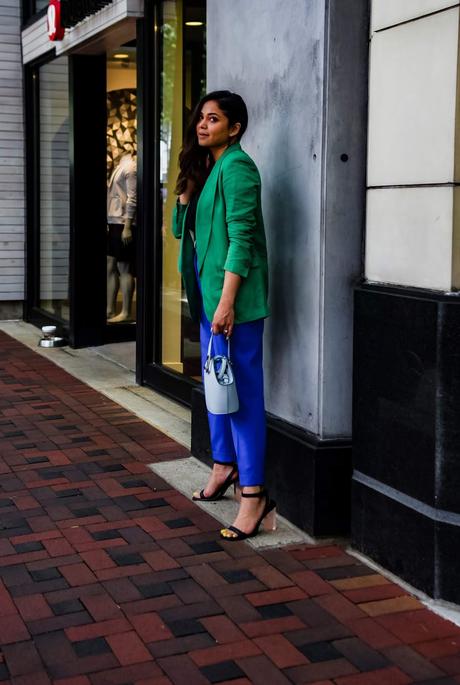 2) 
PRINTS
- this has to be my favorite way to step up any look. Prints can be a bit intimidating, but taking baby steps always pays off in the long run. Start with a simple print like polka dots or stripes. A striped blouse paired with a simpler bottom would look equally good as a striped skirt paired with a solid colored blouse. 
3) 
FEMININE DETAILS
- your regular work clothes need not be boring. If you are one who likes to wear solid blacks and greys and browns to work, then you must by-heart this tip. Wear you neutrals but with a twist. Buy pieces with feminine details like collar-bows, soft ruffles, subtle embellishments, peplum hems and so on so forth. I went with a pair of trousers with a bolder button detail and that definitely elevates this look. 
4) 
STATEMENT SHOES
- well, well, well, I would wear anything to work, but my shoes have to be on point. For a shoe lover, the shoe game should always be strong. I am loving 
t
hese
vinyl heel sandals, that are just an upgrade to your classic black sandals. I would wear these to work in a heartbeat and would advise anyone and everyone to do so too.
SHOP MY OUTFIT 

JavaScript is currently disabled in this browser. Reactivate it to view this content.