So.. if your a fan of Indie music the new "Bonarooish" type festival was finally announced this evening at The Great Hall in Toronto. Partial Line Up is below.. BUT We will have the rest of it at 10AM tomorrow morning!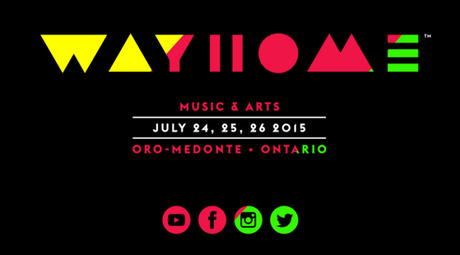 Republic Live will be hosting the Way Home Festival this July at Burl's Creek Event Park with Kendrick Lamar, Modest Mouse, Alvvays, St. Vincent, Passion Pits, Timber Timbre, Run The Jewels, Future Islands, Odesza, Girl Talk, The Sheepdogs, Yukon Blonde, Cold War Kids along with Rural Alberta Advantage were announced tonight at a live event. For those braving the cold for over 2 hrs some lucky people are going for Free!
WayHome Website
Trish & Corey will have more tomorrow morning LIVE from the Press Conference where there will be MORE announcements!
CK