Petroleum jelly has been touted as a moisturizer for many years. It is also one of the most common ingredients in some lotions, lipsticks, and lip balms. However, it is not really moisturizing as some believe, because it does not penetrate the skin. It leaves an icky, greasy residue, making it hard to rub in. The major concern is that petroleum jelly is Polycyclic Aromatic Hydrocarbons (PAHs). Studies suggest that exposure to PAHs, including skin contact over extended periods of time, is associated with cancer, as well as other ailments. It is hard to avoid as it is in many, many products. Thankfully, I recently discovered Waxelene ($6.99 - $15.99), a petroleum jelly alternative. Like petroleum jelly, it can be used for a multitude of things.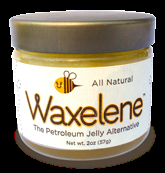 Waxelene is a biodegradable, paraben-free formula that is made with organic and sustainable ingredients (Organic Soy Oil, Beeswax, Organic Rosemary Oil, and Natural Vitamin E Oil). I love that it is non-greasy, water/sweat resistant, and goes on clear. I've used it for many things such as removing eye make-up, relieving chapped lips, intensifying eye shadow, moisturizing cuticles, sealing split ends, taming eyebrows, and buffing away dry skin. It is also perfect for preserving your fragrance (just dab a little on your pulse points before spraying on perfume), reducing diaper irritation, protecting the skin from wind burn & chafing, natural lubrication, highlighting cheekbones, and getting an even tan (smooth on before applying sunless tanner, because dry skin has a tendency to soak up excess tanning lotion, leaving skin splotchy).
"...This super-soft, beeswaxy Balm of All Uses is just the greatest. It feels unbelievably fantastic and soothes all ills - and the faint scent of the beeswax just makes you want more, more, more. So buy the giant tub..."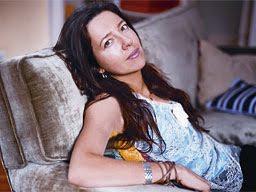 Jean Godfrey-June, Beauty Editor
Lucky Magazine - April 2011 Issue
"...Waxelene has become a must in my kit. Unfortunately every hairdresser and model that I work with will often try to walk away with it. So now I make sure to carry two jars of it with me at all times. Great for lips, elbows, and amazing for adding a little to your lids to create a subtle shine/dewy effect for the perfect night out."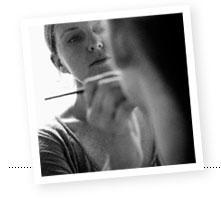 Christy Coleman, Natural Beauty Expert and Celebrity Make-Up Artist
Disclosure: The product(s) in this review was provided to the reviewer for keeps and the purpose of writing a review. This in no way effects the quality of the review provided. No monetary exchange occurred in exchange for the writing of the review. The views expressed in this review are strictly that of the reviewer. All reviews provided here are the work of the reviewer and remain completely unbiased.