This post is in partnership with Caley Cosmetics.
Driven to fill the void for cosmetics she wanted, Cindy Holland-Rodriguez was inspired to create
Caley Cosmetics
. It wasn't until Cindy started wearing a lab coat that she became aware of the dangers lurking in conventional formulas. The awakening of harmful toxins came as a shock. Trying to uncover the actual sustainability of conventional formulas seemed confusing and overwhelming! Green options are more like gray. Natural labels that are as fake as the plastic on which they were printed. Responsible claims that never unveiled or investigated the true source of their components. The pathway to better living shouldn't be this confusing.
Caley Cosmetics provide natural beauty products are developed and made in a family-owned and operated green beauty facility. They test every clean cosmetic product endlessly. They do this until they can guarantee their cruelty-free makeup brand delivers healthy skincare benefits for optimal performance.
A New Wave of Natural Lipstick with Caley Cosmetics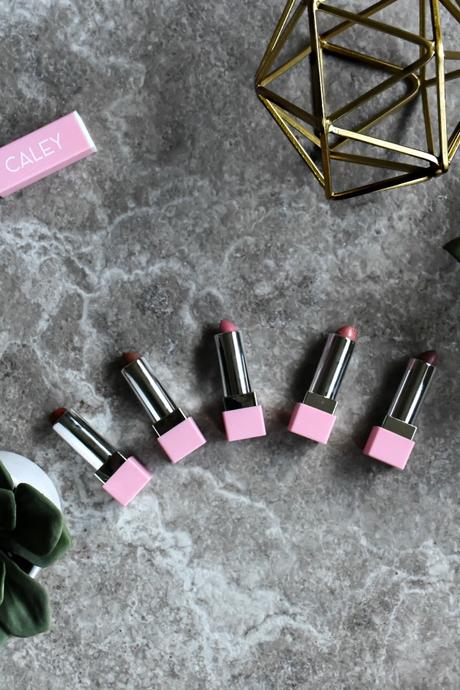 Are you looking for the perfect natural lipstick? Look no further than
Color Wave Natural Lipstick
! The lipsticks by Caley Cosmetics are beautifully crafted to ensure that you're getting the best quality of natural lipstick that's hydrating and has the highest pigmentation. Each shade is packed with anti-aging antioxidants that help make this healthy lipstick a cruelty-free beauty hero!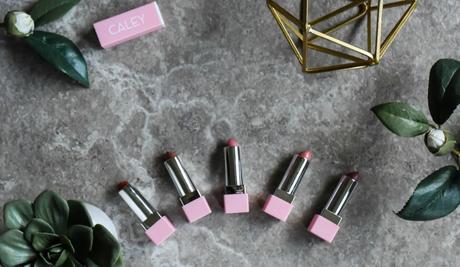 I used to hate wearing lipstick! This was mostly because I didn't like the idea of getting it on my teeth. This was usually the case with red lipstick. This all changed after reading
Your Beauty Mark: The Ultimate Guide to Eccentric Glamour
by Dita von Teese a few years ago. While I still love wearing a colorless lip balm, I no longer shy away from wearing lipstick! The audacious shades that made me shudder in the past are exactly the same shades I've been wearing for the past few years, from deep hues of red or bold berries.
The Best Natural Lipstick Caley Cosmetics
I was instantly in love with the shades (Poison Apple, No Tan Lines, Rosé All Day, Babydoll, and Love Potion; $18 each) that I received from Caley Cosmetics. Love Potion is a low key, yet rich shade of dusty rose. I usually don't like mauve-like colors, but this shade surpassed my expectations. I've found this shade to be flattering. However, not nearly as flattering as the No Tan Lines and Poison Apple!
Looking something playful to wear this fall? You'll love the Rosé All Day and Babydoll! Not only each lipstick imparts a beautiful color and glides on smoothly, but they've very moisturizing. Not sticky or waxy in the least! The ultra-creamy and hydrating texture are due to the fact that each lipstick is infused with a nourishing blend. This nourishing blend consists of watermelon, pineapple, hibiscus, jasmine, and mango to gently exfoliate and lock in moisture. Want to make your lipstick even more longlasting? Pair your lipstick with Beach Babe Natural Lips ($14) healthy liner to help lipstick stay on longer without feathering, fading or bleeding when applied on top.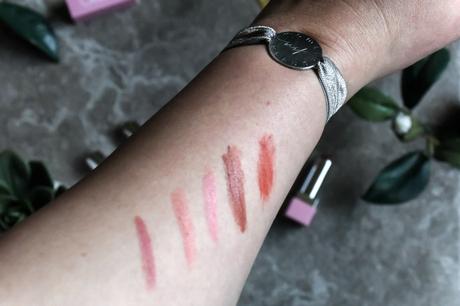 Color Wave Natural Lipstick boasts 15 bold, dimensional, and mouth-watering shades. Whether you prefer a simple nude shade or a bright red, Caley Cosmetics has the perfect variety of lipsticks, liquid lips, glosses, and liners that will make every day feel like summer.
Connect with Caley Cosmetics