First released in 2017, these Wathen's Barrel Proof Bourbon Whiskey are highly allocated limited releases. Distilled in KY, under contracted time at a major distillery, this is some of the most unique, and seemingly polarizing whiskey coming out of KY. Some love the raw grassy corn notes that dominate it and others can't stand it.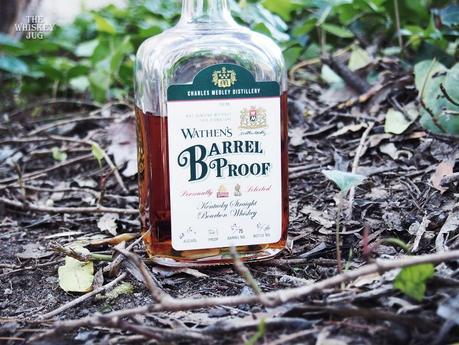 You'll see which camp I fall into in the bourbon review below, but before I want to give a quick bit of clarity on the note above about the contracted time. The Medley's use their own mashbill (super low rye, higher corn and malted barley) and basically rent time in a major distillery to distill their whiskey. More on that as well below.
Wathen's Barrel Proof Bourbon Whiskey Review: Details and Tasting Notes
"The Medley's have one of the most interesting and unusual whisky productions in Kentucky. They're contractually obligated to obfuscate the source of this bourbon, but since Charles takes over completely for their distillation period it doesn't matter as much as most non-distiller producers. He's had decades of experience distilling and has very strong opinions about what makes great bourbon.

If you've ever tried any of the old National Distillers stuff out of Owensboro, these Barrel Proofs are the closest modern parallel. We feel truly honored to be selected as one of the very few stores in the country who will be selling these wonderful casks."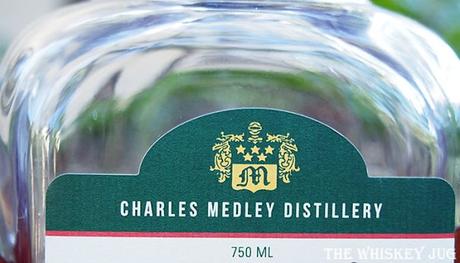 Details (price, mash bill, cask type, ABV, etc.)
Region: Kentucky, USA
Distiller: Charles Medley Distillery (contract rumored to be with Heaven Hill)
Mash Bill: 77% corn, 10% rye, and 13%
Cask: New Charred Oak
Age: 4 Years
ABV: 63.05%
Cask Strength | Non-Chill Filtered | Natural Color
Barrel: 69
Bottle: 21/198
Price: $80
Tasting Notes
EYE
Amber
NOSE
Buttery caramel, freshly shucked corn, oak, vanilla and a bit of nutmeg with some grassy notes.
PALATE
Fresh corn on the cob, spice, oak, buttery caramel and vanilla with some grassy notes.
FINISH
Long -> Fresh corn, spice, oak and caramel.
BALANCE, BODY & FEEL
Well balanced, full body and a soft easy feel.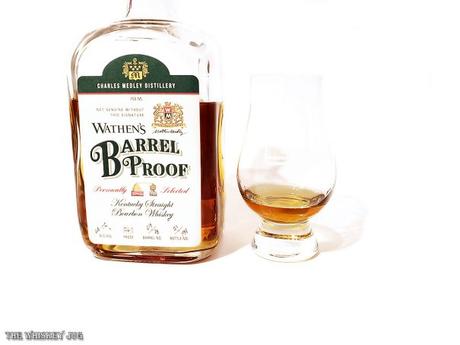 Wathen's Barrel Proof Bourbon Whiskey Review: Overall and Score
If I had just one word to describe this bourbon it would be fresh. The Aroma is amazing, the fresh raw corn aroma is so crisp and unusual it's alluring and fun; Palate is heavy on the raw corn but the oak and spice help keep the grain and candy sweetness in check; Finish is a long sweet fade. It's rich, robust and delicious.
This has controversial stuff at the whiskey clubs in LA. After each tasting, this Wathen's Barrel Proof Bourbon Whiskey has been present the room is either split or stacked against me in my love for this bourbon.
I'm digging it in the way I dig Dickel, but where Dickel has a raw dried corn/grits-like profile – this comes in with a fresh raw corn profile. Which, if you're wondering, makes for an awesome side-by-side.
SCORE: 87/100 (B+)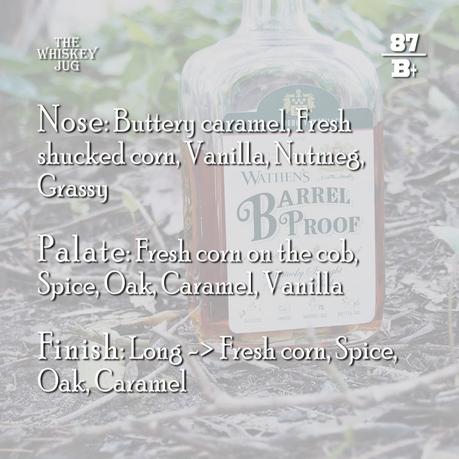 Wathen's Barrel Proof Single Barrel Review
$80
Nose -

90

Palate -

89

Finish -

87

Balance, Body & Feel -

88
89
Wathen's Barrel Proof Single Barrel Review Summary
Wathen's Barrel Proof Bourbon Whiskey is so strange, unique and interesting. It's like drinking fresh alcoholic corn and I'm loving it.
User Review
0

(

0

votes)
Comments Rating
0

(

0

reviews)

'''''