Time to move out of the city and into the region surrounding Rochester, NY. Western and Central NY abound with parks, lakes and waterfalls. Previously, I have posted images of some local waterfalls and now I nwant to add new ones. Depending on the specific location, a waterfall may be observable simply from the street/parking lot or it may require a considerable hike to get to. The images posted here fall into the easily accessible group. The Ludlowville Falls [ca. 40 feet high] can be shot right from a corner of the parking area.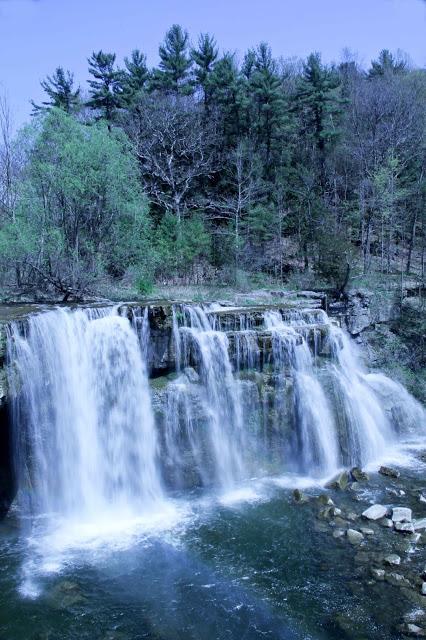 A relatively easy descent along a narrow path led almost to the base of the falls, where a lone fisherman grappled with his tangled line.  This panorama was not generated by 'stitching' multiple images together. Rather, I cropped the original image to generate a 5:1 aspect ratio.

Ithaca Falls [150 feet high] required only a brief walk from the parking area.