A short ride from the hotel began our last day of the tour, to be spent in Vienna [Wien]. While Rosemarie and I were there last year on our own [prior to a Road Scholar tour of Budapest and Prague], much of what we saw this time turned out to be different. This is not surprising since there is so much to see in Vienna.
We begin this year's visit with a visit to the baroque Belvedere Palace, actually a complex of two palaces and a museum set within a beautiful park landscape.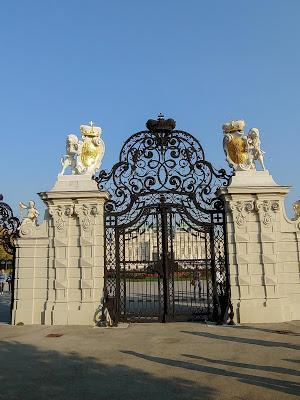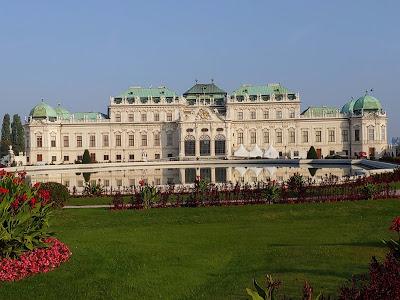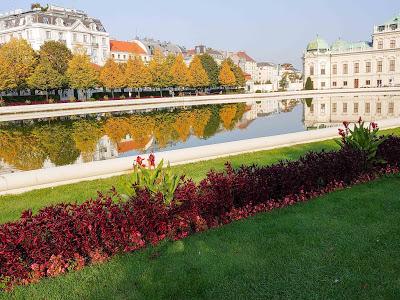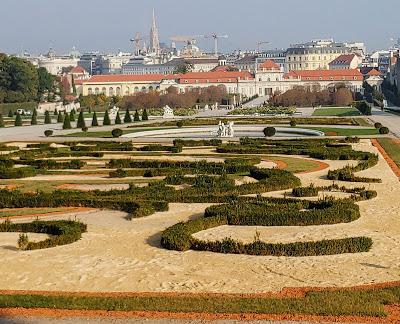 The museum contains the largest collection of paintings by Gustav Klimt, some of which are also in Wien's Leopold Museum [see my 2017 posting]. One of Klimt's most famous paintings is The Kiss, which explains its display on the side of a delivery truck parked at the Palace. My wife does not look impressed….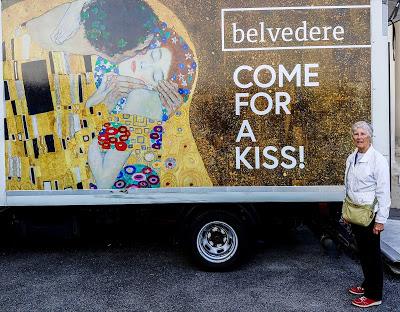 After departing the palace, we took a bus tour through the city and then stopped off at a central location. We had some free time to lunch [a street Bratwurst on a hard roll] and walk about in an area near St. Stephan's Dom.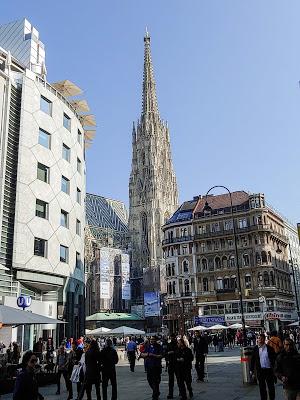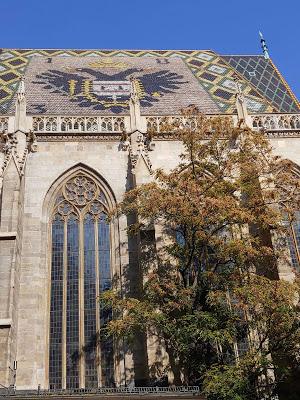 Some of the exterior figures were particularly interesting to me. The Romanesque reliefs caught my eye, as well as a representation of the Beschneidung Christi [Circumcision of Christ], which is actually a day of celebration in Germany and Austria.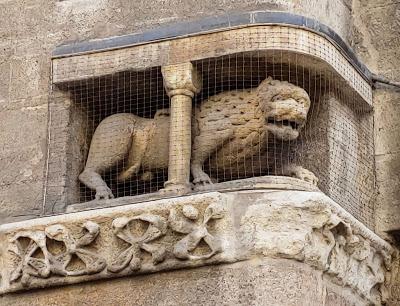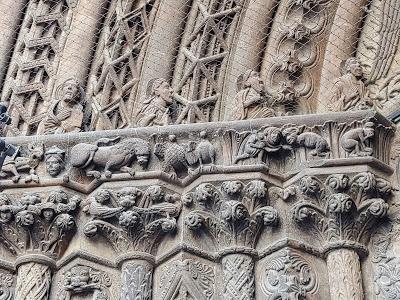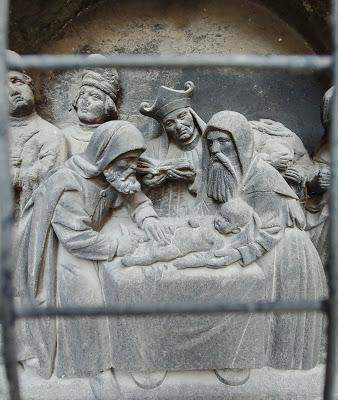 Here our sightseeing/picture taking concludes. At night we celebrated a farewell dinner at our hotel, an early morning wake-up and transfer to the airport. Grand Circle Tours really delivered on its promises, especially when nature didn't cooperate by having too low water levels for our ship to sail. I want to say thanks to those of you who have followed this adventure over the last 15 postings. I hope you enjoyed/learned something from them.
Unfortunately, Google+ has informed me that they are going to remove all my blog postings by April 2 [all previous Comments have already been expunged]. I think other bloggers using Google+ will have the same fate. Hopefully, I will find a way to get my posts back up without them....