I needed something that gave me a break from all the Christmas chaos so i threw some paint and this is what i came up with.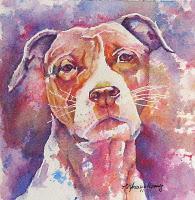 He is 4.5 * 4.5 inch on 140lb CP
Wishing you all a very Merry Christmas and a Joyous New Year. Hope you enjoy.
Click Here For Auction!