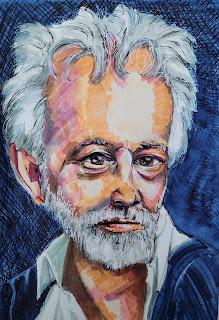 Suave is an original one-of-a-kind inked abstract rendition of a handsome middle aged man that just exudes a debonair aura when you look deep into his eyes. 
This is an original piece of art, not a print. 
7.5 * 10.5 inch 
ink on acid free paper 
I offer free worldwide shipping on orders over $200.
This product will be packaged sandwiched between stiff substrates and shipped in a bubble wrapper. 
For more original art, direct from the artist, stop by the shop, sign up to be the first to know of new and exciting product releases.