In this, the penultimate Water Scenes posting, the focus changes to reflections. The image below was shot outside of Sedona, AZ, where we spent several vacations enjoying the marvelous scenery of the Southwest. The reflection is that of iconic Cathedral Rock, which has appeared in a number of previous postings.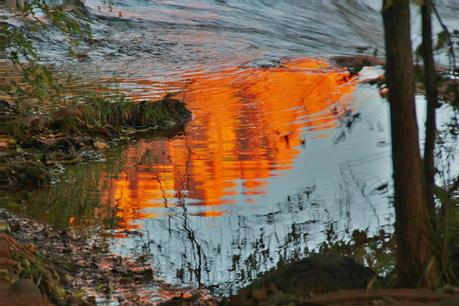 This image is that of Niagara Falls  [American side] shot from a distance in our hotel room. At night, the Falls are illuminated with changing colored lights. I waited until orange recycled back.  I imagine that if I hadn't told you, you would not have guessed it was a waterfall.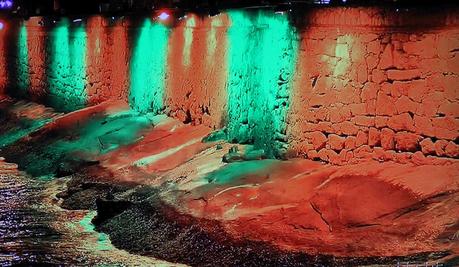 Finally, closer to home, sunsets over Lake Ontario can be quite spectacular. This was shot from Webster Park Beach, about 10 miles northeast of Rochester.