As a former competitive, but still avid, swimmer, I have a natural affinity for water. If I can't be in it, I like being around it. Since getting hooked on this meme, it's been a challenge to shoot appropriate water-containing images for OYGIF [aside from those easy shots of sunsets over water]. However, I have managed to assemble enough for several weeks of postings. So, today we start with Water Scenes 1.
 This is a shot off three sisters looking earnestly into a little fish pond in the Lady Bird Johnson Botanical Garden [Austin, Texas].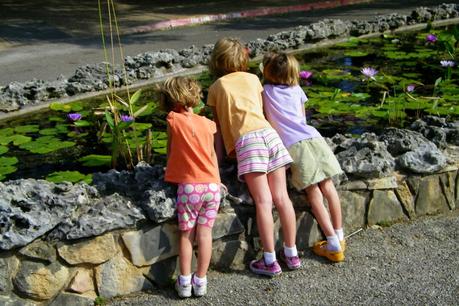 This image, shot at sunset on the shore of Eagle Beach [Aruba], is titled 'Here Fishy, Fishy'.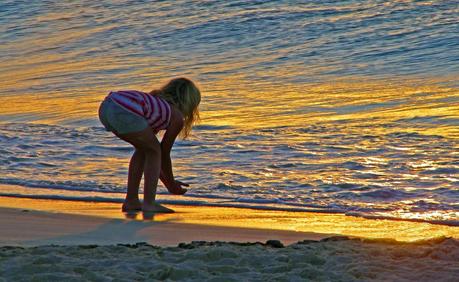 This image was shot in a public park in downtown Braunschweig, Germany, during a city-wide festival. Numerous boats and rafts of all sizes passed along the waterway