A timepiece says a lot about its wearer, and we're here to make sure you're making the right statement. Join us in our series outlining the best choices for a fully rounded watch wardrobe with the timepieces that every man should own.
Once a gent attains a certain level of professional success (or perhaps is living by the "Dress for the Job You Want" provision), the time comes for him to purchase a watch that reflects his career's achievements. Enter the corporate watch. This timepiece is perfectly at home in the boardroom, paired with a fine suit, and distinguishes a man as someone who takes his professional appearance – and profession – seriously. We favor this Montblanc Star Model 4810 for 9-5 wear.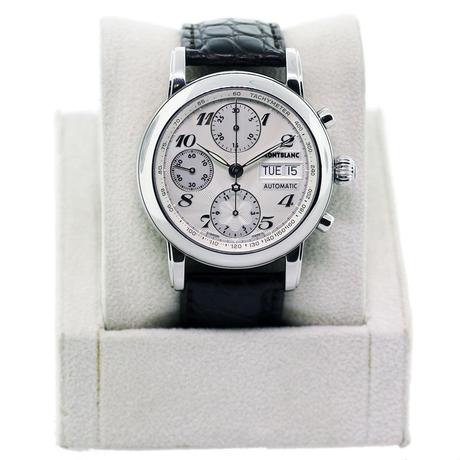 The watch is sophisticated but not flashy, and a black croc strap pairs well with power suits. Outfitted with a sporty tachymeter, the Star refrains from stuffiness by adding interest through subdials and sculptural hands.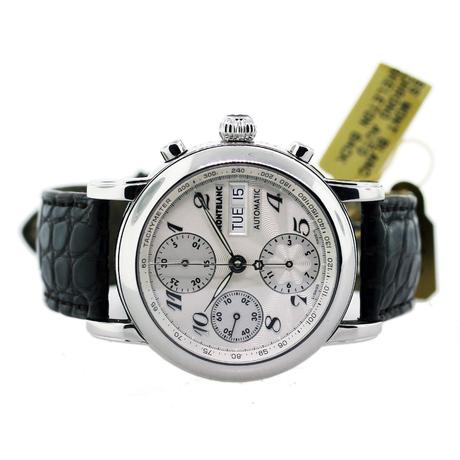 Retro style numerals, a textured dial, and Day-Date window keep this classic fresh and modern, while the <$3k price tag keeps you from blowing through that paycheck you'll earn while wearing it. You can't go wrong.