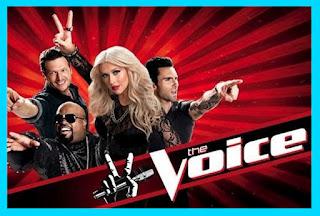 Watch The Voice Season 3 online

– Just 3 more weeks to go and we will be able to witness the ever stunning and glittering season premiere of The Voice for another spanking brand new season which is now on its Season 3. Are you guys ready for another amazing and astounding battle of beautiful and incredible voices? Well, I know you were, so make sure that you will not miss to watch the season premiere that will be happening this coming 10

th

of September that would be Monday and be there to see the most spectacular event of the night.

By the way, I provided you a video below regarding the very first look of The Voice Season 3 and I sorry for I posted it late. See below what would be the much awaited scenes we should need to gaze at in this brand new season. You can drop your precious comments below and express your thoughts regarding this next season. For the moment let's be contented watching and reading some of the updates and info regarding this show.
Anyways in this season let's all welcome the mentors with a warm round of applause of Christina Aguilera, Cee Lo Green, Adam Lavine and Blake Shelton. For Team Christina Aguilera we will have Billie Joe Armstrong, Rob Thomas forTeam Cee Lo Green, Mary J. Blige for Team Adam Levine and Michael Buble for Team Blake Shelton. Watch The Voice Season 3 Episode 1 online coming this September 10, 2012 Don't miss it!