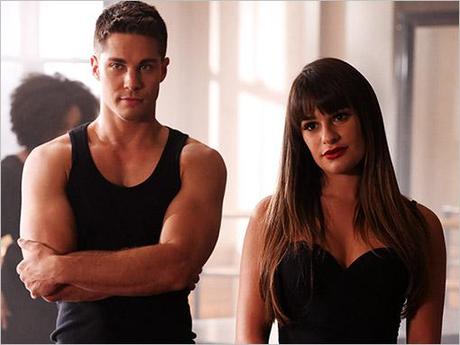 Sometimes, we have to makeover ourselves and make a change. Yes, sometimes we really need to do it for us to be able to look great! And did you know that this next episode of comedy musical drama is entitled "Makeover"? Yes, Glee Season 4 Episode 3 is all about makeover and I know that all of you are really excited to watch this episode because even me I do for maybe I could get something better in here to apply for myself as I have my makeover. And guys, for you to not miss to watch Glee Season 4 Episode 3: Makeover onlinejust mark down the date of the airing of this much awaited episode that would be on September 27, 2012.
Wait a minute buddies! I know that you are all excited to know what will gonna happen on the next exciting episode but before that, why not having some short chat regarding the last installment. Well, I have a lot of things to tell anyway so just continue reading and you find out. The last episode is entitled "Britney 2.0" and obviously that episode is all about Britney Spears wholesome songs and as a matter of fact that was entitled Britney 2.0 for this was the second time around they have featured the pop stars songs on the show and the other one was during season 2. Frustration and disappointments! That would be the word I could describe the last period. It's when you feel like all of the things you have is suddenly gone it really sucks! It's like everything is taking away from you! And that what was happened on Britanny, when all of things she got is vanished in just one blink, she was kicked out by Ms. Sylvester as the cheer leader of the cheereals because of her low score on her exams and she did silly baby things on her test papers!
And even Mr. Sue did his best to bring back Britanny's enthusiasm still, it was unsuccessful and during their annual fall assembly, everything was crap! And on New York, Rachel did another fought to her teacher for not letting her dance in their tango lessons and she was actually insulted and thanks to Brody for helping Rachel to show to Cassandra that she is sexy. And still, Rachel is waiting for Finn's presence and thanks to Kurt for being there to be a crying shoulder of Rachel. Where do you think Finn's going guys?  I actually miss his performance and voice on Glee and I am hoping that I can see him as I watch Glee Season 4 Episode 3.
By the way all in all, the previous episode is totally awesome and I can wait to view what is this "Makeover" episode is all more about. As what I have read on the synopsis, The campaign showdown begins when Brittany and Blaine go head-to-head for Student Council President. Meanwhile, Kurt gets the internship of his dreams. Well, this episode sounds so exciting and truly I can't wait to see em'. If you wanna know what will be the upshot of this episode guys well, don't miss to watch it. Watch Glee Season 4 Episode 3 Online and have some makeover!!!